96249
-
Nonprofit Leadership
4118230
Delivery Options
Live Online
Course Overview

Designed for anyone interested in learning to create or manage a nonprofit organization effectively and efficiently, Nonprofit Leadership covers critical aspects of nonprofit management which will aid your professional growth and help make your nonprofit a success!
This program will provide the skills necessary for strategic planning, financial management, human resource management, leadership development, marketing, fundraising, and more. Aspire to make an impact in your community by getting the resources you need to build a smart, strong, and effective organization.
What You'll Learn
Organizational Leadership: Preparation for Leadership
Voluntary Leadership: Board Governance & Best Practices
Evaluating Legal and Ethical Issues Facing Nonprofit Corporations
Strategic and Operational Planning for Nonprofits
Human Resources for Leaders of Nonprofits
Advertising, Promotions, and Marketing Communications
Identifying the Key Concepts of Resource Development
Building Capacity Through Social Enterprise
Who Should Attend
A staff member, director, or board member of a nonprofit
A philanthropist or volunteer
An individual interested in working in the nonprofit field
Additional Information
Participants must attend 14 of 16 hours to receive Digital Badge.
Enroll Now - Select a section to enroll in

This course is offered through Anderson School of Management.
UNM Staff, Faculty and Retirees can use their Tuition Remission benefit on professional development programs.
JTA Funding Opportunity
Full funding for this program is available through Job Training Albuquerque. To see if you qualify or to apply for JTA funding, click here or contact Allison Pendell Jones at CNMI, apendelljones@cnm.edu.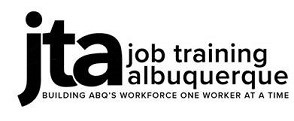 Required fields are indicated by .