20221
-
A3 Root Cause Analysis
8545618
Delivery Options
Live Online
Course Overview
A3 Root Cause Analysis is a tool for identifying root causes to problems and finding a consensus on how to solve them in the workplace. The course will describe the 5-step Problem Solving Process - DMAIC and develop an understanding of the basic tools and techniques used in root cause identification. The course includes numerous practical examples and activities to engage the students, along with a case study the teams can engage with, making direct application of the A3 template.
What You'll Learn
Understand A3 Problem Solving and DMAIC (Define, Measure, Analyze, Improve, and Control)
Tools covered: A3 Template and Tracker, Pareto Chart, Boxplot, Fishbone, 5 Whys, Implementation planning, and many more!
Who Should Attend
Anyone who wants to improve work flow and solve problems.
Enroll Now - Select a section to enroll in
UNM Tuition Remission
UNM Staff, Faculty, and Retirees: This course is Tuition Remission eligible under Professional Development. For more information, visit the UNM Tuition Remission information page.
JTA Funding Opportunity
Full funding for this program is available through Job Training Albuquerque. To see if you qualify or to apply for JTA funding, click here or contact Allison Pendell Jones at CNMI, apendelljones@cnm.edu.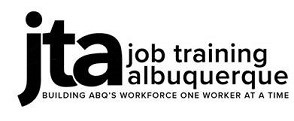 Required fields are indicated by .