38373
-
Yoga Philosophy
8569150
Course Overview
This course is an introduction to the philosophy - or rather the philosophies - of Yoga. Yoga, in its traditional sense, is not just a series of physical exercises and poses, but a comprehensive system of what we call "liberation technology." This course will cover elements of theory and practice that are relevant to the system of Yoga as well as the history of Yoga, the historical developments that have shaped it, and the different branches and types of Yoga that have existed through time. Participants are encouraged to engage with the material and form their own conclusions. The course will include discussion and conversation on topics covered. It will also include a practical component where we will experiment with basic meditation techniques and take time for personal reflection.
Who Should Attend
Anyone interested in Yoga and Holistic health
Yoga practitioners and teachers
Ayurveda and Holistic health students and practitioners
UNM Tuition Remission
UNM Staff, Faculty, and Retirees: This course is Tuition Remission eligible under Professional Development. For more information, visit the UNM Tuition Remission information page.
JTA Funding Opportunity
Full funding for this program is available through Job Training Albuquerque. To see if you qualify or to apply for JTA funding, click here or contact Allison Pendell Jones at CNMI, apendelljones@cnm.edu.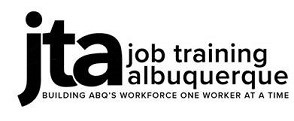 Required fields are indicated by .