38260
-
Foundations in Herbal Medicine
6800596
Course Overview
Are you interested in learning more about herbal medicine, helping your community and deepening your connection with the plant world? This 10 week series is designed to give you a solid foundation with which to begin or strengthen your journey using plants as medicine.
In this course, we will delve into topics such as herbal energetics and actions, ethics, plant stewardship and connection, an introduction to constitutional analysis using Ayurveda, TCM and Western Herbalism, basic medicine making and learning the therapeutic actions and applications of at least 50 different medicinal plants in accordance with anatomy and physiology of the human body. Course to included in depth lectures, discussions and hands on medicine making.
By taking this course, students will be empowered with deep foundational knowledge in using plants safely and ethically as medicine. They will feel comfortable and confident to make and experiment with basic herbal remedies and will begin a lifelong relationship with many different medicinal plants.
This course is an all levels, stand alone foundational class or a great jumping off point for anyone looking to start working in the world as a clinical or community herbalist.
What You'll Learn
Materia Medica of 50 different medicinal plants
Ethics of using plant medicine
Inspiration on how to have and run an herbal business
Medicine Making
Herbal Energetics & Therapeutic Actions
Who Should Attend
Anyone interested in herbalism or holistic health!
Holistic and health care professionals
UNM Tuition Remission
UNM Staff, Faculty, and Retirees: This course is Tuition Remission eligible under Professional Development. For more information, visit the UNM Tuition Remission information page.
JTA Funding Opportunity
Full funding for this program is available through Job Training Albuquerque. To see if you qualify or to apply for JTA funding, click here or contact Allison Pendell Jones at CNMI, apendelljones@cnm.edu.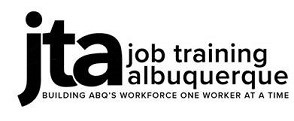 Required fields are indicated by .