20226
-
Achieving Personal and Organizational Excellence Through Intentional Culture
6420661
Course Overview
Using a facilitator and an in-class learning lab, this course will provide individuals and organizations with vital new theories and information to enhance and excel life and culture through understanding and modifications of thought, language, and behavior.
What You'll Learn
Learn about Culture, Paradigms, Archetypes and the Shingo Leadership Model to improve your organization
Understand how thoughts and language affect one's reality, by understanding these - one can change and "excel their reality"
Learn the value of Quantum Physics
Implement practical, principle-based behaviors in your life and organization
Gain a clear understanding of the process and methodology to improve your organization
Who Should Attend
Mid to upper level management
Anyone interested in improving their organization
UNM Tuition Remission
UNM Staff, Faculty, and Retirees: This course is Tuition Remission eligible under Professional Development. For more information, visit the UNM Tuition Remission information page.
JTA Funding Opportunity
Full funding for this program is available through Job Training Albuquerque. To see if you qualify or to apply for JTA funding, click here or contact Allison Pendell Jones at CNMI, apendelljones@cnm.edu.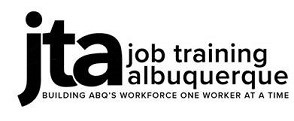 Required fields are indicated by .