96213
-
Mediation: 40-Hour Basic Course
2341461
Delivery Options
Live Online
Course Overview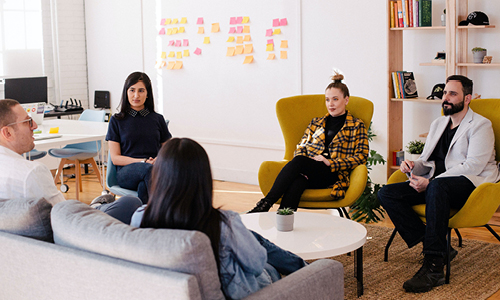 Mastering mediation skills not only can provide benefits in your personal life, it can provide you with new career opportunities, or advancement in your current role. In addition to resolving conflicts, mediation and mediator skills increase productivity, save time and money, greatly contribute to creating a safer workplace, and promote a climate of collaboration.
During the Mediation: 40-Hour Basic course, you will engage in small group, coached role-play sessions to help you understand and experience the dynamics of mediation and get the skills needed to help bring disputes to resolution. Students who successfully complete this 40-hour course earn a Mediation Essentials Digital Badge which is necessary to mediate in various programs and settings. Students also have the opportunity to earn a Mediator Practitioner's Certificate.
This program includes approximately 2 hours of homework each week.
What You'll Learn
You & Mediation: An Overview
Think Like a Mediator: Recognize & Deal with Root Causes of Conflict
Essential Mediator Skills: Practice, Practice, Practice
Advanced Mediator Skills: Practice, Practice, Practice
Understanding the Stages of Mediation
Mediation Live & In Person – Virtually: Learn from a Professional Mediator
Bringing It All Together: Mediation Role-Plays
Ethical Dilemmas
Closing and Next Steps: You Just Keep Getting Better
Who Should Attend
Those interested in mediating professionally or as a second career
Anyone looking to efficiently address conflict within their organization
A legal professional interested in alternate methods of dispute resolution
Additional Information
Due to the nature of this program, it is stressed that you attend the full 40 hours of class. If necessary, you may miss up to two (2) hours if pre-approved (by the instructor) and still obtain the Digital Badge of Completion. However, you may be required to make up the two hours to meet the requirements of the course
Testimonials
"Best adult learning/ training course I have ever taken. Absolutely worth the investment." -John Edwards, Sr. Account Manager

"Learning under Anne's skilled guidance is a happy challenge. I would recommend this course without reservation to anyone looking to help turn conflict into communication." -Charna Lefton, Assistant Regional Director for External Affairs

"The communication between the instructor and the students is phenomenal - she is open to all questions." -Angelica Negron, Program Coordinator
Enroll Now - Select a section to enroll in

This course is offered through Anderson School of Management.
UNM Staff, Faculty and Retirees can use their Tuition Remission benefit on professional development programs.
JTA Funding Opportunity
Full funding for this program is available through Job Training Albuquerque. To see if you qualify or to apply for JTA funding, click here or contact Allison Pendell Jones at CNMI, apendelljones@cnm.edu.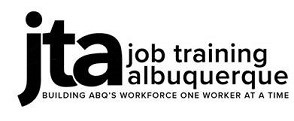 Required fields are indicated by .