38146
-
Medical Scribe
1917494
Course Overview
Start your career today to become a certified Medical Scribe! The Medical Scribe is the scribe for the health care provider. They transcribe the provider's dictation and notes into the medical record to ensure the patient's medical record is accurate. They play a vital role in delivering quality patient care. They often work in physicians' offices, hospitals, or remotely from home. Medical scribes are an in-demand career field in today's healthcare environment. Requires 70% or greater to pass course.
Online self-paced course 320 hours, access for 8 months.
What You'll Learn
For Full Course Description, learning outcomes and more! See
MORE INFO
Who Should Attend
Anyone interested in a becoming a Certified Medical Scribe!
Additional Information
Receive one-on-one support from experienced instructors during training, online e-books, and personalized graduate support. Receive voucher for the Certified Electronic Health Records Specialist (CEHRS) certification exam with National Healthcareer Association (NHA). This course is offered in partnership with CareerStep.
Eligible for Tuition Remission under Professional Development.
Enroll Now - Select a section to enroll in
JTA Funding Opportunity
Full funding for this program is available through Job Training Albuquerque. To see if you qualify or to apply for JTA funding, click here or contact Allison Pendell Jones at CNMI, apendelljones@cnm.edu.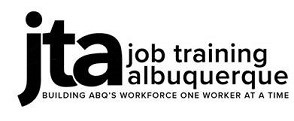 Required fields are indicated by .