38134
-
Hemodialysis Technician
1917245
Course Overview
Ready for a career that has a real, meaningful impact on people's lives? This program was designed to help you become a CHT-certified Clinical Hemodialysis Technician and provide life-saving treatment to patients. You'll learn to prepare and operate the hemodialysis machine, take vital signs, draw blood, and document results, and will be prepared to take the national exam to become certified.
Hemodialysis technicians typically work in hospitals or clinics under the supervision of a registered nurse or physician, but some work within their patients' homes. Online self-paced program, access for 1 year. Course comes with optional externship. Course is 106 hours.
What You'll Learn
For Full Course Description, learning outcomes and more! See
MORE INFO
Who Should Attend
Anyone interested in a valuable career in the medical field!
Additional Information
Includes one-on-one support from experienced instructors during training and access to e-books and personalized graduate support - resume review and job coaching. Includes exam voucher for the CHT hemodialysis technician certification with the Board of Nephrology Examiners Nursing and Technology (BONENT). Course is taught with materials, videos and slides, does not have a virtual lab. Optional Externship (100 hrs) - student is eligible by passing course final with 85% or above and passing a background check, if required by site.
Course is in partnership with CareerStep. Eligible for Tuition Remission under Professional Development
Enroll Now - Select a section to enroll in
JTA Funding Opportunity
Full funding for this program is available through Job Training Albuquerque. To see if you qualify or to apply for JTA funding, click here or contact Allison Pendell Jones at CNMI, apendelljones@cnm.edu.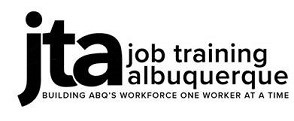 Required fields are indicated by .