96124
-
Veterinary Assistant - Online
1804313
Course Overview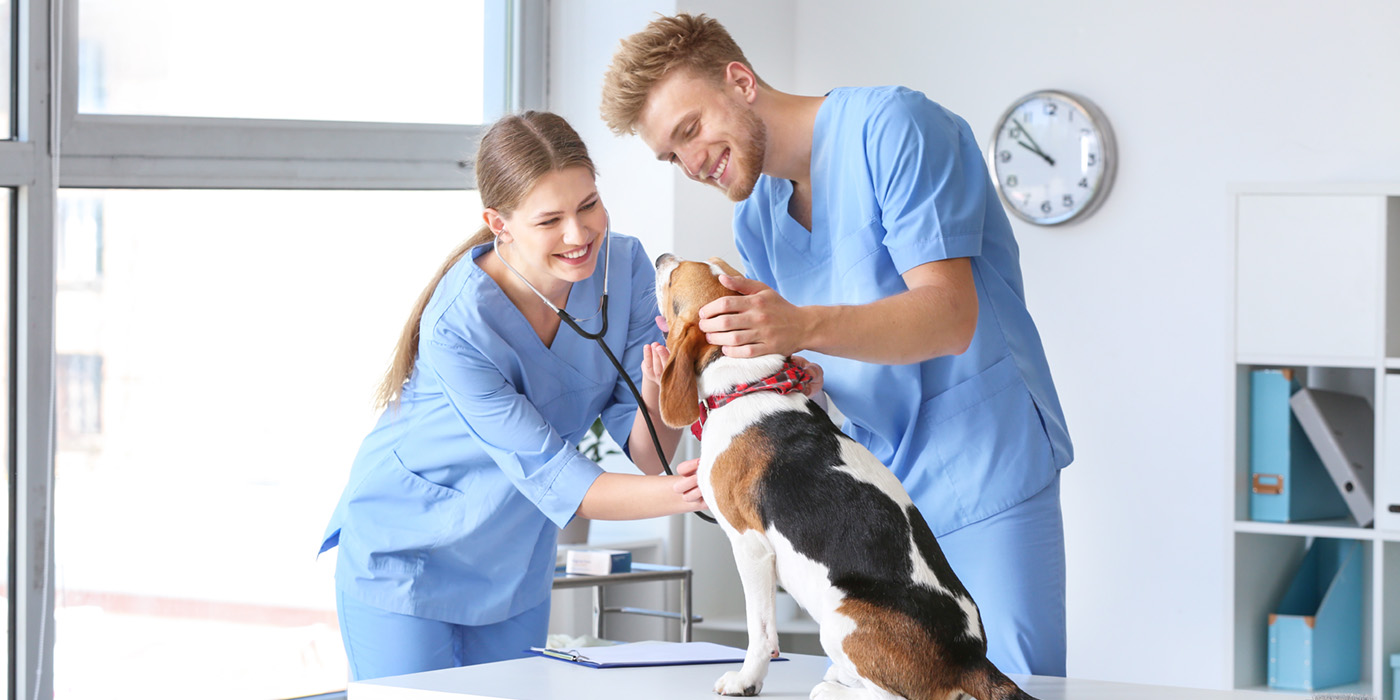 Become a Veterinary Assistant
Veterinary assistants take charge of making sure office visits and procedures go smoothly for animals under veterinary care. Our 100% online course will train you to become a veterinary assistant, so you can turn your love of animals into a rewarding career.
Job Outlook for Veterinary Assistant
According to the Bureau of Labor Statistics, the average salary of a veterinary assistant is currently just over $26,000 per year. Jobs are expected to increase by 19% through 2026, which is considered much faster than average positions. There should be plenty of job opportunities for veterinary assistants regardless of location.
What You'll Learn
Anatomy and physiology of the major organ systems
Handling medical records and communicate with clients and coworkers
Restraining animals for procedures, take vital signs, and bathe them
Nutrition, vaccinations and administering medication
Preparing prescriptions, taking blood samples and radiographs
How to Enroll
This course is offered in partnership with Ed2Go Online Education.
WHAT DOES A VETERINARY ASSISTANT DO?
The number one job of a veterinary assistant is to support the veterinarian as well as veterinarian technicians with basic tasks. Veterinary assistants typically feed, weigh, bathe and take the temperature of animals. They may also help give medication, clean cages and help restrain animals during treatment or other medical procedures as needed.
DO VETERINARY ASSISTANTS HANDLE ADMINISTRATIVE DUTIES?
Some veterinary assistants perform clerical work such as scheduling appointments and speaking with customers. As a vet assistant, you may handle many of the logistical and operating duties, such as check-in, billing and after visit care. Duties will vary depending on the office you work in, but every task is to ensure the health and well-being of animals inside the veterinary practice.


This course is offered in partnership with Ed2Go Online Education. UNM Staff and Faculty: This course is UNM Tuition Remission Eligible. To register using tuition remission, download and complete the UNM Tuition Remission Form and email it to ceregistration@unm.edu
Required fields are indicated by .