96018
-
Remote Sensing Applications
1783152
Course Overview
This course is built upon the theory and principles covered in Introduction to Remote Sensing course by exploring techniques for computer-assisted image processing. The techniques and processing sequences of digital image processing will be introduced through lectures and laboratory exercise.
What You'll Learn
Topics include:
Image enhancement
Radiometric image restoration
Image filtering
Image classification
Multi-temporal analysis
Feature extraction
LiDAR data processing
Introduction to unmanned aircraft system (UAS) mapping
Upon completion of this course, students are expected to be able to manipulate and analyze digital imagery using industry standard software, understand how digital data are stored, accessed, and queried by computer, be able to employ color theory to visualize and interpret physical properties from digital remote sensing imagery.
Prerequisites
Introduction to Remote Sensing course (96017) or equivalent knowledge.
Continuous internet access, PC (Windows 8 or later) or MAC, and microphone are required to attend the Live Online session. Webcam is recommended.
ArcGIS Pro Software is provided and requires a PC or Linux to download and run. Software is not compatible with a MAC.
Recommend using the latest version of Google Chrome, Mozilla Firefox, or Microsoft Edge browsers.
UNM Tuition Remission
UNM Staff, Faculty, and Retirees: This course is Tuition Remission eligible under Professional Development. For more information, visit the UNM Tuition Remission information page click here.
JTA Funding Opportunity
Full funding for this program is available through Job Training Albuquerque. To see if you qualify or to apply for JTA funding, click here or contact Allison Pendell Jones at CNMI, apendelljones@cnm.edu.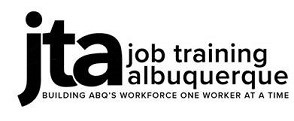 Required fields are indicated by .