38148
-
Physical Therapy Aide
1268115
Course Overview
The Physical Therapy Aide program is designed to prepare students to pass the Certified Physical Therapy Aide Specialist (CPTAS) exam after graduation. The online curriculum includes exercises, learning games, and interactive simulations on key procedures.

Physical therapy aides provide support to physical therapists and their patients. They help patients check in, set up equipment, and often record patient progress. They also help keep the facilities clean and organized and assist physical therapists with certain procedures when needed. It's a fun, interactive job assisting clients in their physical therapy needs. Course is 327 hours, online self-paced, 1 year access.
What You'll Learn
For Full Course Description, learning outcomes and more! See
MORE INFO
Additional Information
Receive one-on-one support from experienced instructors during training, online e-books, and personalized graduate support - resume review and job coaching.
Includes exam voucher for the Certified Physical Therapy Aide Specialist (CPTAS) exam.

This course is in partnership with CareerStep.
Tuition Remission eligible in Professional Development.
Enroll Now - Select a section to enroll in
JTA Funding Opportunity
Full funding for this program is available through Job Training Albuquerque. To see if you qualify or to apply for JTA funding, click here or contact Allison Pendell Jones at CNMI, apendelljones@cnm.edu.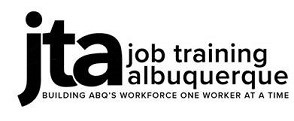 Required fields are indicated by .