38132
-
Medical Assistant Online
1268113
Course Overview
Start your career in one of the most popular and versatile jobs in the healthcare field - Medical Assisting!
The Medical Assistant program is designed to prepare students to earn the Certified Clinical Medical Assistant (CCMA) credential after graduation. Curriculum includes interactive simulations and covers healthcare reimbursement, basic anatomy, clinical patient care, EKG testing, and phlebotomy. Course is an online self-paced program, 12 month access, 483 hours.
What You'll Learn
For Full Course Description, learning outcomes and more! See
MORE INFO
Additional Information
Receive one-on-one support from experienced instructors during training, online e-books, and personalized graduate support - resume review and job coaching.
Course includes voucher for (1) exam - The Certified Clinical Medical Assistant (CCMA) exam or the Certified Medical Administrative Assistant (CMAA) exam.

To sit for the The CPT (Certified Phlebotomy Tech) and CET (Certified EKG Tech) exams - student should complete the optional externship; these exams require hands-on experience in live-draws and EKG tests.
The course is in partnership with CareerStep.
This course is eligible for Tuition Remission under Professional Development.
Enroll Now - Select a section to enroll in
JTA Funding Opportunity
Full funding for this program is available through Job Training Albuquerque. To see if you qualify or to apply for JTA funding, click here or contact Allison Pendell Jones at CNMI, apendelljones@cnm.edu.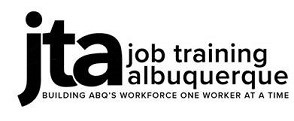 Required fields are indicated by .