38130
-
Medical Administrative Assistant with EHR
1268107
Course Overview
Approved by the National Healthcareer Association, the Medical Administrative Assistant with EHR program prepares students for the Certified Medical Administrative Assistant (CMAA) and Certified Electronic Health Records Specialist (CEHRS) credentials. Students learn Microsoft Office basics, healthcare documentation and reimbursement, and medical office management topics such as practice finances and standard office procedures. The interactive online curriculum also includes over 20 hours of training on the government-certified ezEMRx EHR software. In addition to one-on-one support from experienced instructors throughout the course and access to career coaching after graduation, students receive e-books and vouchers for the CMAA and CEHRS exams. Course is 260 hours, online self-paced program, 8 month access.
What You'll Learn
For Full Course Description, learning outcomes and more! See
MORE INFO
Who Should Attend
Anyone interested in a Medical Administrative Career!
Additional Information
Receive one-on-one support from experienced instructors during training, online e-books, and personalized graduate support - resume review and job coaching.
Course is in partnership with CareerStep
Tuition Remission eligible for Professional Development
Enroll Now - Select a section to enroll in
JTA Funding Opportunity
Full funding for this program is available through Job Training Albuquerque. To see if you qualify or to apply for JTA funding, click here or contact Allison Pendell Jones at CNMI, apendelljones@cnm.edu.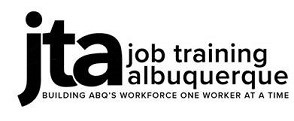 Required fields are indicated by .