38275
-
Field Herbalism
1016379
Course Overview
Each week, we will meet for a lecture and herb walk at a different field location in the Albuquerque area. In this class, we will delve into the foundations of field herbalism, where we explore botany and plant identification, learn about local flora of central New Mexico, land stewardship and ethics, journaling, wildcrafting and field medicine. Your study of plant cycles, climate and growing conditions will deepen your connection with the plants, empowering you to interact knowledgeably and ethically with wild plants and their ecosystems.
Additional Information
Recommended: Artist's Loft Journal Hard-cover dot journal for sketching and note-taking. Notebook not included with course, is student's responsibility. Available at UNM Book Store and other art stores.
JTA Funding Opportunity
Full funding for this program is available through Job Training Albuquerque. To see if you qualify or to apply for JTA funding, click here or contact Allison Pendell Jones at CNMI, apendelljones@cnm.edu.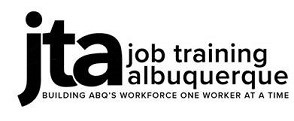 Required fields are indicated by .