21005
-
Practical Project Management
1016319
Delivery Options
Live Online
Course Overview
Project Managers need to manage every aspect of the projects they oversee, from resources and suppliers to project costs and equipment. Effective project management is essential in today's business world, and project management training will give you a competitive edge in the job market, providing skills that you can apply immediately at your work.
What You'll Learn
Speak the language of project management
Identify and communicate effectively with the project's stakeholders
Complete projects on time and within budget
Become familiar with the Project Management Body of Knowledge (PMBOK)
Who Should Attend
A professional who manages timelines or budgets
A project manager in need of formal training or desiring to improve efficiency
Anyone in need of education required for the PMP exam
Additional Information
Participants must attend 18 of the 20 sessions to receive Digital Badge of Completion.
Program is offered in partnership with Anderson School of Management

Enroll Now - Select a section to enroll in
UNM Tuition Remission
UNM Staff, Faculty, and Retirees: This course is Tuition Remission eligible under Professional Development. For more information, visit the UNM Tuition Remission information page.
JTA Funding Opportunity
Full funding for this program is available through Job Training Albuquerque. To see if you qualify or to apply for JTA funding, click here or contact Allison Pendell Jones at CNMI, apendelljones@cnm.edu.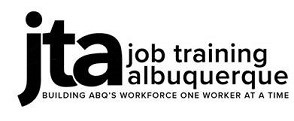 Funding Opportunities
This program is eligible for financial assistance under the Workforce Innovation & Opportunity Act (WIOA). If using third-party funding, we suggest securing funding at least 10 business days prior to the registration cutoff date in order to secure.
You may be eligible for WIOA if:
You have been recently laid-off or terminated.
You are unemployed.
You are collecting Food Stamps or TANF.
You are employed and your income is below the self sufficiency guideline (based on family size; see an Employment Counselor for details).
You are a displaced homemaker.
You are homeless.
You are an individual with a disability.
Contact your nearest NM Workforce Office for more information about WIOA eligibility and program requirements.
Required fields are indicated by .