96373
-
Sales Operations Science
10056765
Course Overview
Delivered fully online, the Sales Operations Science course is taught by industry experts and covers all of the key areas required to be effective at driving the productivity and capacity of a company's selling resources. Throughout the 10-week course, you will create a Strategic Sales Operations Playbook with activities to advance a real-world company's sales team efforts for increased productivity and revenue.
STRATEGIC SALES OPERATIONS PLAYBOOK
The Sales Operations Playbook includes strategic concepts such as Sales Ops Structure, Lead Management, Forecasting, Business Model Canvas, and Pyramid Analysis.
SALESFORCE TRAILHEAD CREDENTIALS
In addition, you'll walk away with a curated collection of Salesforce Trailhead badges including Sales Productivity, Data Management, Reports & Dashboards for Lightning Experience, and Sales Territories and Forecasting.
What You'll Learn
Apply sales performance management techniques (territories, quotas, forecasting) to enhance an organization's sales objectives
Manage key technologies leveraged by Sales Operations professionals, including Customer Relationship Management automation (Salesforce Sales Cloud)
Analyze an organization's existing vs. ideal tech stack based on the company's products, industry, customers, and sales team
Collaborate with the sales, marketing, finance, executive leadership, and other teams to increase efficiency
Implement meaningful Sales Operations improvements to a real-world company
Who Should Attend
Characteristics of an ideal candidate include someone who is tech savvy and inquisitive; driven and motivated to learn and apply new skills; curious about other disciplines in Sales Operations; has a desire to understand and apply data; is a metrics-oriented multi-tasker, who can balance the time commitment required for the program with other responsibilities.
This course is ideal for:
Sales, sales ops, or business-focused professionals looking to have immediate impact on sales and revenue by increasing knowledge and skills gaps; upgrade long-term growth potential
CRM-certified administrators looking to gain "big picture" understanding of Sales Operations
Individuals considering a career in a sales-related capacity who want to build new skill sets and gain in-demand Salesforce Trailhead badges
Working professionals looking to expand their career opportunities by becoming more knowledgeable in sales-focused aspects of the business (e.g., finance, business operations, HR, or other related fields)
Entrepreneurs seeking to grow their business by utilizing a set of Sales tools
Additional Information
Participant will have to obtain at least a 70% on all module assessments, a successful completion of all playbook assignments, and has to earn 14 Salesforce Trailhead badges to receive a certificate of completion.
If you are filling out a Tuition Remission form, course # is 96373-001, price $2,500.00, & list your cohort date. For cohort dates available - click on "enroll now" on right side.
This program is offered in collaboration with GreenFig.
UNM Tuition Remission
UNM Staff, Faculty, and Retirees: This course is Tuition Remission eligible under Professional Development. To register using tuition remission, download and complete UNM's Tuition Remission form and email it to CERegistration@unm.edu. Tuition Remission is not eligible for the Affirm or the payment plans.
JTA Funding Opportunity
Full funding for this program is available through Job Training Albuquerque. To see if you qualify or to apply for JTA funding, click here or contact Allison Pendell Jones at CNMI, apendelljones@cnm.edu.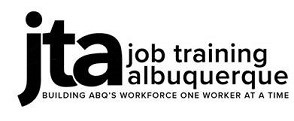 Required fields are indicated by .