96371
-
Digital Marketing Science
10027135
Course Overview
This Digital Marketing Science course will transform you into a complete digital marketer with expertise in the most in-demand marketing domains. Fast track your career in digital marketing with practical training and technical certifications you can apply on the job. Delivered online, this 10-week comprehensive program is taught by industry experts and supplemented with live/online mentor-led classes.
What You'll Learn
Web Analytics. Determine the appropriate key performance indicators for any type of website. Provide recommendations for optimizing an ecommerce website's conversion funnel.
Search Engine Optimization. Understand how search engines work. Use this knowledge to make recommendations to a website on how it can improve its search engine rankings.
Search Engine Marketing. Understand the mechanics of paid search ranking. Evaluate paid search campaign data and recommend changes that will improve conversion rates.
Social Media Marketing. Utilize knowledge of social media tactics to design an effective social media campaign.
Email Marketing. Understand best practices in email marketing. Analyze email marketing campaign data. Recommend changes that will improve campaign effectiveness.
Digital Marketing Strategy. Create a digital marketing strategy and plan with a target market, key messages, recommended channels and lead capture recommendations for a real-world brand
Who Should Attend
This noncredit program is open to all. You do not need prior digital marketing experience.
This program is ideal for:
Recent college graduates
Marketing professionals (1-5 years experience) looking to update their skill sets
Experienced professionals re-entering the workforce
Working professionals looking to make a shift into digital marketing or become more knowledgeable about other aspects of business
Entrepreneurs seeking to grow their business by utilizing a set of digital marketing tools
Additional Information
Earn well known credentials in several of the most in-demand technologies:
Google Ads Search Certification
Google Analytics Certification
HubSpot Email Marketing Certification
Participant will have to obtain at least 70% on all module quizzes, successful completion of all playbook assignments, and obtains a passing score on Google Ads Search Certification, Google Analytics Individual Qualification, and HubSpot Email Marketing Certification to receive a certificate of completion.
If you are filling out a Tuition Remission form, course # is 96371-001, price $2,500.00, & list your cohort date. For cohort dates available - click on "enroll now" on right side.
This program is offered in collaboration with GreenFig.
UNM Tuition Remission
UNM Staff, Faculty, and Retirees: This course is Tuition Remission eligible under Professional Development. To register using tuition remission, download and complete UNM's Tuition Remission form and email it to CERegistration@unm.edu. Tuition Remission is not eligible for the Affirm or the payment plans.
JTA Funding Opportunity
Full funding for this program is available through Job Training Albuquerque. To see if you qualify or to apply for JTA funding, click here or contact Allison Pendell Jones at CNMI, apendelljones@cnm.edu.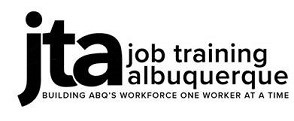 Required fields are indicated by .