20220
-
Lean Sigma Black Belt Certification
8387273
Course Overview
The Lean Sigma Black Belt Certification course is an upbeat, dynamic, interactive and engaging program that breaks down the Lean Six Sigma into tools you can truly understand, use in your position and for your future career goals.
It will take the you through the integration of the Lean Enterprise tools and the Six Sigma tools into the DMAIC (Define, Measure, Analyze, Improve, Control) problem solving framework. You will identify a project area to be worked on with the assistance of the "Project Selection Workbook". The class activities center on both case study and your specific project.
The course combines live-online instructor-led Zoom sessions along with the online content (various recorded lectures and materials available at any time, synchronized weekly to the live sessions), online class discussions and weekly quizzes to reinforce learning. This course comes with the opportunity for 2-3 individual coaching sessions with the Instructor, 30 minutes each.
What You'll Learn
Master the Define, Measure, Analyze, Improve, and Control (DMAIC) process
Learn the combined LSS methodologies at a Black Belt level.
Apply concepts to a real-life project and learn which tools are most effective in each scenario.
Students will also be expected to work on a qualified project in their own work environment, supported by the instructor
Weekly assignments to reinforce learning and to apply the tools to one's specific project
Learn how to decrease waste and increase efficiency, reduce errors, improve workflow, and improve the bottom line for your organization
Earn Black Belt certification and a digital credential
Become a process improvement leader in and help transform your organization
Project Managers can earn PDU's through the Project Management Institute (PMI), in order to maintain your PMP certification
Who Should Attend
The process improvement skillset helps all business professionals to be more effective and efficient
Lean Six Sigma (LSS) can be applied in any industry and can help to improve any business process
Industries that LSS can be applied to include healthcare, government, non-profit, technology, manufacturing, legal, compliance, engineering, University departments, marketing, administration, hospitality, construction, finance and banking
Additional Information
Approx. 6 months after the beginning of the course, you will present your final project to the class. Upon completion of the course with a grade of 70% or above, and successful project presentation, the candidate will receive their Black Belt Certification through The Athon Group, Inc. and UNM Continuing Education.
Tuition fee includes all course materials:
Live weekly lectures, hands-on and collaborative
One-on-one project coaching from Master Black Belt Instructor
Application and Certificate Processing Fee.
Digital access to learning materials
Project Sign-Off
Custom, easy to understand, electronic files to conduct statistical portions
Prerequisites
Prior Lean Six Sigma training is not required, as this program includes Lean Six Sigma Green Belt curriculum and training. Note that candidates must apply the tools to a real project as part of this training. Candidates will ideally bring in a project from their work location.
Testimonials
"This is exactly what I was looking to learn. This helped me lead a successful project, which led to a promotion."
UNM Tuition Remission
UNM Staff, Faculty, and Retirees: This course is Tuition Remission eligible under Professional Development. For more information, visit the UNM Tuition Remission information page.
JTA Funding Opportunity
Full funding for this program is available through Job Training Albuquerque. To see if you qualify or to apply for JTA funding, click here or contact Allison Pendell Jones at CNMI, apendelljones@cnm.edu.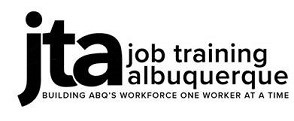 Required fields are indicated by .