38225
-
Nutrition Specialist
8107413
Delivery Options
Live Online
Course Overview
Are you interested in the Holistic Nutrition field and helping others to restore their overall health? This seminar course will teach you how to educate your clients about health and well-being and how to optimize their overall performance and functioning: mentally, emotionally, and physically. You will learn how to reverse or alleviate physical or emotional symptoms naturally through a healthy and nutrient rich diet. This includes how to safely and effectively work with clients experiencing symptoms of depression, anxiety, trauma, sleep issues, to reduce or alleviate their symptoms, and help to support a balanced mental health. This course is for anyone, but especially those who want to work with clients to achieve optimal health overall!
Who Should Attend
Open to anyone!
Holistic health practitioners and students
Healthcare Professionals: Nurses, Doctors, etc.
Current counselors, social workers, or those working in the behavioral health field
Additional Information
For counselors, social workers & behavioral health: this course is eligible for 6 CEUs from the NM Counseling and Therapy Board.
Enroll Now - Select a section to enroll in
UNM Tuition Remission
UNM Staff, Faculty, and Retirees: This course is Tuition Remission eligible under Professional Development. For more information, visit the UNM Tuition Remission information page.
JTA Funding Opportunity
Full funding for this program is available through Job Training Albuquerque. To see if you qualify or to apply for JTA funding, click here or contact Allison Pendell Jones at CNMI, apendelljones@cnm.edu.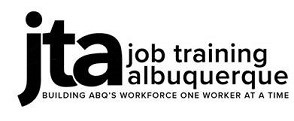 Required fields are indicated by .