06420
-
Tru Hot Yoga Package
2522108
Delivery Options
In-person
Course Overview
Where peace of mind is one pose away
Tru Yoga's mission is for individuals to grow their own spiritual and physical practice and explore the art of yoga in a nurturing environment.
Hot yoga is performed under humid conditions in a room heated to 105 degrees. The heat allows for easier stretching, and hot yoga improves flexibility, strengthens your body, aids balance and improves your fitness level and cardiovascular endurance, all while providing a really good sweat! The ten-class package would be good for any of the classes any of Tru Hot Yoga's classes: Hot Yoga, Hot Vinyasa, Hot Yin and Hot Sculpt. Classes are offered am/pm, seven days a week.
What You'll Learn
Maintain and advance your personal yoga practice in an environment allowing easier stretching and better flexibility
Grow your own spiritual and physical practice and explore the art of yoga in a nurturing atmosphere
Improve your fitness level and cardiovascular endurance
Participate in a balanced fitness routine
Who Should Attend
Yoga is a practice, so everyone comes to class at their own level. Tru Hot Yoga believes that anyone can find benefits practicing yoga. However you must always listen to your body and adjust your poses to what you can do. In many classes, the instructors offer different levels of the poses and the students choose what works best for them.
Additional Information
This package will expire six-months from purchase. No refunds will be issued.
Requirements
About the Hot Room
Why is the room hot?—The heat helps warm your muscles and encourages perspiration. The heat warms the body so it eases into the stretch. It allows for a greater range of movement.
How hot is the hot room?—The hot room is at 105 degrees with 40% humidity added.
First time in the hot room? Things to consider...
Should I eat before Yoga?—It is best not to eat 2–3 hours before class
Be aware that the floors may be slippery
What should I bring to class?—A water bottle, yoga mat and a towel is recommended. Tru Hot Yoga has mats and towels for sale and rent at the studio.
How should I dress for class?—Wear comfortable clothes that allow easy movement. The room is hot, so you will likely sweat. Some people prefer yoga pants rather than shorts to prevent slipping in some of the poses.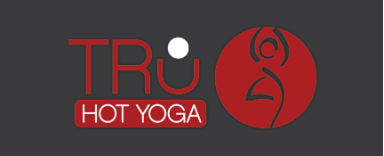 Enroll Now - Select a section to enroll in
Safety Information
Participation is at your own risk. Please consult your physician before beginning any exercise program.
UNM Tuition Remission
UNM Staff, Faculty, and Retirees: This class is eligible for UNM Tuition Remission under Personal Enrichment (Health & Fitness).
Required fields are indicated by .