96208
-
Essentials for Managers
2297436
Delivery Options
Live Online
Course Overview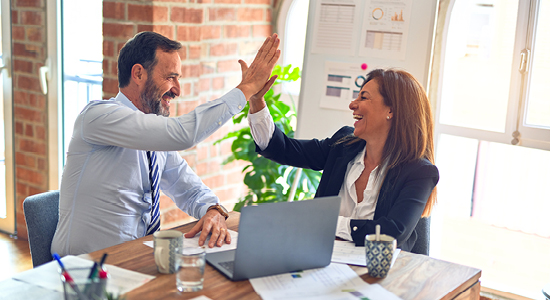 Develop your leadership style
If you are new to management or aspiring to become a leader, the Essentials for Managers Certificate Program will help you assess and develop your leadership style and realize your role and responsibilities to build credibility and support. In ten weeks, you'll develop the essential leadership skills that will help you improve
performance through empowerment and effective delegation.
Taught by experts in their field, this practical course examines the functions of planning, organizing and leading, and translates these essential management activities into the skills necessary to perform successfully in today's competitive workplace.
What You'll Learn
Lead your team with confidence and self-assurance
Delegate assignments and monitor performance
Manage time and meetings with ease
Develop strong, results-oriented teams
Resolve conflict between employees
Course outline:
Developing Your Leadership Skills
Conscious Communication
Managing and Resolving Conflict
Management Effectiveness through Collaborative Teams
Delegating and Decision Making
Understanding Employment Law
Conducting Performance Appraisals and Motivating Your Employees
Recognizing Unconscious Bias and Incorporating Inclusiveness
Leading through Change
Creating balance through Time and Stress Management
Who Should Attend
A new manager developing your leadership style
A talented professional aiming for a management role
A manager. Enroll your high-potential employees!
Additional Information
Participants must attend 9 of the 10 sessions to receive Digital Badge.
UNM Faculty, Staff and Retirees: this course is Tuition Remission eligible under Professional Development.
Enroll Now - Select a section to enroll in

This course is offered through Anderson School of Management.
UNM Staff, Faculty and Retirees can use their Tuition Remission benefit on professional development programs.
Required fields are indicated by .