96030
-
AFAA Group Fitness Instructor - Online
1804125
Course Overview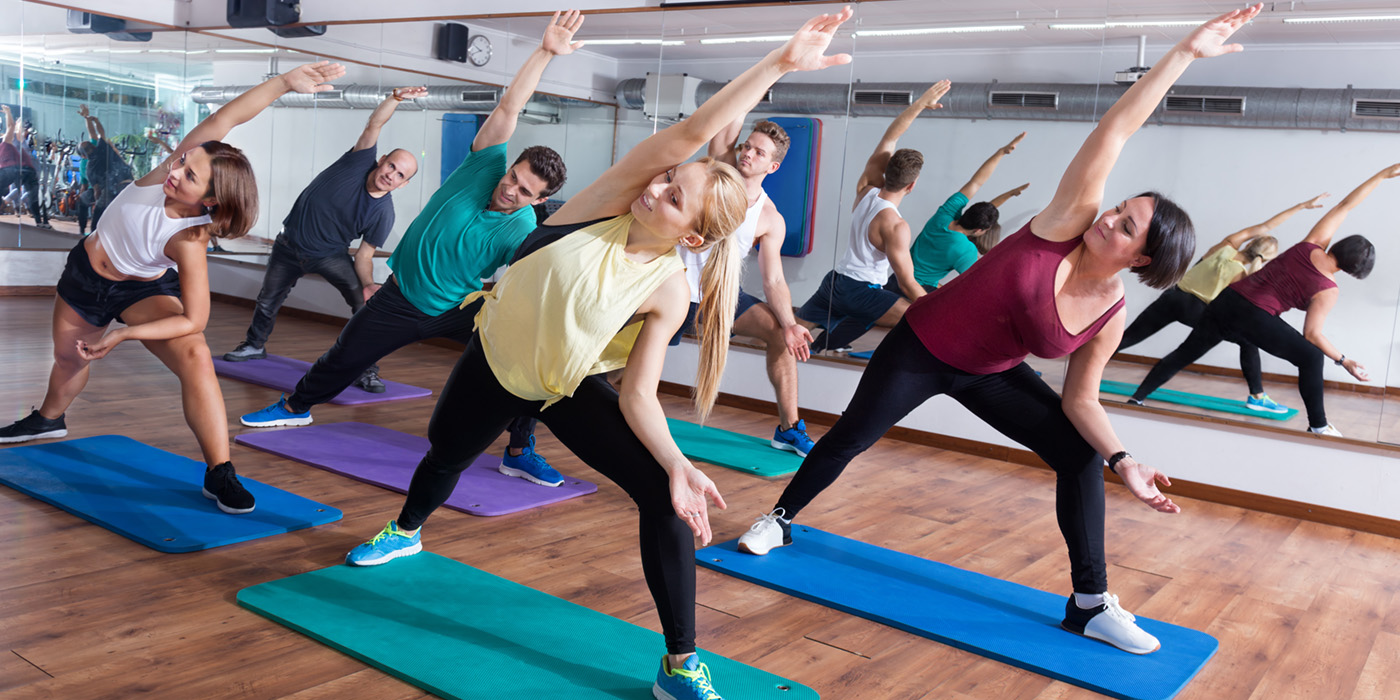 Group fitness instructors lead classes, workshops and experiences in which people work together to attain and improve their physical fitness. They work in gyms, fitness centers and residence facilities. They may also work from a distance using group communication technology. In this 100% online course, you will learn the skills needed to become a certified group fitness instructor.
Job Outlook for Group Fitness Instructors
According to the US Bureau of Labor Statistics (BLS), job demand for fitness trainers and instructors is set to grow by 15% between now and 2029, triple the overall growth rate for all jobs. The BLS cites a growing awareness of the role fitness plays in health and longevity as a driver for this strong growth.
The BLS states that fitness trainers and instructors earn $19.42 per hour or $40,390 per year, on average. According to PayScale.com, group fitness trainers who serve specialized client groups or focus on a certain type of exercise often earn $35-40 per hour or more.
What You'll Learn
Demonstrate comprehension of fundamental scientific concepts related to exercise science
Design a well-structured and balanced fitness class or workout for a diverse group of participants that is both safe and effective
Demonstrate comprehension of key instruction and presentation skills necessary for effective group instruction
Demonstrate key traits of professionalism as a group fitness instructor
Demonstrate the key skills and knowledge required to be a competent group fitness instructor
Pass AFAA Group Fitness Instructor certification test and earn a nationally accredited certification
How to Enroll
This course is offered in partnership with Ed2Go Online Education.
WHAT DOES A GROUP FITNESS INSTRUCTOR DO?
Group Fitness Instructors organize and lead group exercise classes. The exercises may range from aerobics, stretching and muscle toning to Pilates, dance and self-defense. Instructors gather the groups, plan the exercise routine and schedule and lead the group through the training.
IS CERTIFICATION NECESSARY FOR A GROUP FITNESS INSTRUCTOR?
Credentials such as the certification offered by the Athletics and Fitness Association of America (AFAA) signal that you are a dedicated professional with high standards and objectives. Certification also ensures your employer and prospective students that you have been trained across the range of exercise modalities; you understand their benefits, impacts on the human body; and you know the best exercises to help a group improve their fitness. This course includes the AFAA certification exam fee.



This course is offered in partnership with Ed2Go Online Education. UNM Staff and Faculty: This course is UNM Tuition Remission Eligible. To register using tuition remission, download and complete the UNM Tuition Remission Form and email it to ceregistration@unm.edu
Required fields are indicated by .