38779
-
Integrative Approaches to Wellness
10265733
Course Overview
This is an introduction course on integrative wellness. The course provides the core cognitive, behavioral, physical and relational skills anyone can learn to create a meaningful life. The course provides ten essential life skills students will be able to start practicing immediately in their daily lives. It will also provide expert coaching and troubleshooting of this practice.
What You'll Learn
The basic science behind integrative (holistic) well being
How to be intentional about one's thought patterns and emotions
How to reset avoidance and procrastination to more adaptive behaviors
How to create motivation
How to address insomnia
How to address chronic pain
How to co-create vibrant, authentic relationships
Who Should Attend
Open to anyone!
Holistic and health care professionals
Counselors and those in behavioral health
UNM Tuition Remission
UNM Staff, Faculty, and Retirees: This course is Tuition Remission eligible under Professional Development. For more information, visit the UNM Tuition Remission information page.
JTA Funding Opportunity
Full funding for this program is available through Job Training Albuquerque. To see if you qualify or to apply for JTA funding, click here or contact Allison Pendell Jones at CNMI, apendelljones@cnm.edu.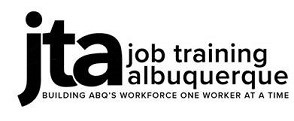 Required fields are indicated by .