37326
-
Paralegal Certificate
1016347
Course Overview

This accelerated course teaches the real-life skills you need to be a successful paralegal and prepare for entry- to mid-level positions in the legal field. Paralegal positions are expected to have a faster-than-average growth rate in the U.S. between now and 2022. This certificate program can help you get into this promising career.
The Paralegal Certificate Program offers 96 hours of instruction and is designed for students who seek a broad overview of the legal system, legal research and other paralegal skills. The course also covers civil procedure and litigation, criminal procedure, evidence, interviewing, discovery, ethics, and legal research and writing.
*Funding Options Available! See below for more details.
What You'll Learn
Prepare trial notebooks
Conduct legal research using LexisNexis
Draft legal documents
Participate in a hands-on legal service-learning project
Become familiar with the various areas of practice within the law
Have the opportunity to network and connect with the legal community
Who Should Attend
If you have an interest in working in the legal field and enjoy working with people, a paralegal career is the perfect choice for you. Those looking to start a profession as a paralegal, considering law school or wanting to brush up on specific skills should attend.
Prerequisites
The Paralegal Certificate program requires a minimum of a high school diploma.
If you wish to enroll in the Post-Baccalaureate Paralegal Certificate course, a Bachelor's Degree is required, please email an unofficial transcript to Amy Thompson at athompson8@unm.edu
Enroll Now - Select a section to enroll in
Funding Opportunities
This program is eligible for financial assistance under the Workforce Innovation & Opportunity Act (WIOA). If using third-party funding, we suggest securing funding at least 10 business days prior to the registration cutoff date in order to secure.
You may be eligible for WIOA if:
You have been recently laid-off or terminated.
You are unemployed.
You are collecting Food Stamps or TANF.
You are employed and your income is below the self sufficiency guideline (based on family size; see an Employment Counselor for details).
You are a displaced homemaker.
You are homeless.
You are an individual with a disability.
Contact your nearest NM Workforce Office for more information about WIOA eligibility and program requirements.
UNM Tuition Remission
UNM Staff, Faculty, and Retirees: This course is Tuition Remission eligible under Professional Development. For more information, visit the UNM Tuition Remission information page click here.
JTA Funding Opportunity
Full funding for this program is available through Job Training Albuquerque. To see if you qualify or to apply for JTA funding, click here or contact Allison Pendell Jones at CNMI, apendelljones@cnm.edu.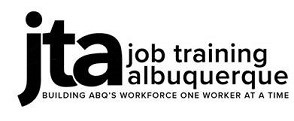 Required fields are indicated by .