20012
-
Accounting for Non-Accountants
1015245
Course Overview
The course is focused on basic accounting and is designed for professionals who want to learn how a company or university communicates its financial information to its stakeholders.
What You'll Learn
Professionals will learn about the basic financial statements:
Income statement
Retained earnings
Balance sheet
Statement of cash flows
In addition, the concept of debits and credits will be introduced along with the basic flow of the accounting cycle.
Professionals will get hands-on practice in preparing journal entries and financial statements. Most importantly, participants will learn to read basic financial statements to determine a company or university's financial health.
Who Should Attend
This accounting course is for university and business community professionals who want to learn about accounting.
Additional Information
UNM Faculty, Staff and Retirees: this course is eligible for Tuition Remission under Professional Development.
UNM Tuition Remission
UNM Staff, Faculty, and Retirees: This course is Tuition Remission eligible under Professional Development. For more information, visit the UNM Tuition Remission information page click here.
JTA Funding Opportunity
Full funding for this program is available through Job Training Albuquerque. To see if you qualify or to apply for JTA funding, click here or contact Allison Pendell Jones at CNMI, apendelljones@cnm.edu.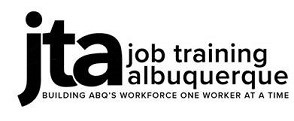 Required fields are indicated by .