96372
-
Business Analytics Science
10056759
Course Overview
Business analytics is a growing field impacting many aspects of our world and the digital economy. In 2017, The Economist boldly published an article titled, "The world's most valuable resource is no longer oil, but data." In the ensuing years, investment in data, analytics, business intelligence, and reporting has skyrocketed, estimated to reach over $100B by 2027. Delivered fully online, the Business Analytics Science Certificate Course is taught by industry experts and covers the key areas required to be effective at utilizing data to help an organization optimize it's business processes by making better, more informed decisions. In this 10-week course, you will learn key concepts and strategies, get hands-on practice (with feedback from experts) and earn in-demand credentials.
What You'll Learn
BUSINESS ANALYTICS PLAYBOOK You'll reinforce your learning by creating a Strategic Business Analytics Playbook that can be a resource for you during and after the course. Through hands-on activities, you will help a real-world company leverage data to extract and visualize actionable insights using the latest techniques and industry tools. Your Business Analytics Playbook includes strategic concepts such as data modeling, accessing data with SQL, data visualization, and KPI development.
TABLEAU DESKTOP SPECIALIST CERTIFICATION In addition, you'll walk away with hands-on technology experience and finish the program prepared to take the Tableau Desktop Specialist Certification Exam. Included in this course is one full year of free access to Tableau eLearning content (a $120 value)... so you can learn during and after the course.
At the end of the program, you'll be able to:
Explain the importance of analytics to an organization and outline the role of a business analyst in relation to other key functional areas.
Develop the appropriate key performance indicators (KPIs) to measure a project, business opportunity, etc., to create measurable business value.
Implement the process that supports data analytics: from data sourcing, modeling, reporting & visualization.
Develop SQL queries allowing you to extract and report on data stored in a database.
Deliver relevant, impactful data visualizations using in-demand software programs, such as Microsoft Excel and Tableau.
Create a set of specific career goals aligning your background/experience with the role of a Business Analyst in your target industry.
Who Should Attend
Characteristics of an ideal candidate include someone who is tech savvy and inquisitive; driven and motivated to learn and apply new skills; curious about other disciplines in Business Analytics; has a desire to understand and apply data; is a metrics-oriented multi-tasker, who can balance the time commitment required for the program with other responsibilities.
This program is ideal for:
Recent graduates looking to build practical, hands-on skill sets
Business professionals looking to improve their analytics skills
Experienced professionals re-entering the workforce
Working professionals looking to make a shift into business analytics or expanding potential by becoming more knowledgeable about data-informed decision making
Entrepreneurs seeking to grow their business by utilizing a set of analytics tools
Additional Information
Participant will have to obtain at least a 70% on all module assessments and a successful completion of all playbook assignments to receive a certificate of completion.
If you are filling out a Tuition Remission form, course # is 96372-001, price $2,500.00, & list your cohort date. For cohort dates available - click on "enroll now" on right side.
Requirements
DO I NEED TO HAVE PREVIOUS BUSINESS ANALYTICS EXPERIENCE? Not necessarily.
Some material may be more advanced to those without any previous experience, in which case our mentors can work with you to help fill the knowledge gap to ensure you are getting a full experience.
This program is offered in collaboration with GreenFig.
UNM Tuition Remission
UNM Staff, Faculty, and Retirees: This course is Tuition Remission eligible under Professional Development. To register using tuition remission, download and complete UNM's Tuition Remission form and email it to CERegistration@unm.edu. Tuition Remission is not eligible for the Affirm or the payment plans.
JTA Funding Opportunity
Full funding for this program is available through Job Training Albuquerque. To see if you qualify or to apply for JTA funding, click here or contact Allison Pendell Jones at CNMI, apendelljones@cnm.edu.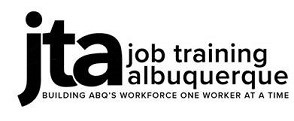 Required fields are indicated by .