96255
-
Employee Relations & Risk Management
4455235
Course Overview
Master the fundamental principles of employee relations and engagement, including employee involvement, alternative work schedules, employee retention, and organizational exit.
You will make detailed and critical study of the employee and labor relations of an organization.
You will master the fundamentals regarding union representation of employees, union and labor relations and principles regarding unfair labor practices and collective bargaining.
You will make critical study of the employee grievance process, employee discipline, and employment rights. You will also learn the fundamentals regarding workforce behavior problems.
You will master the critical elements encompassing risk management, including health, safety, and security.
You will learn important elements regarding employment discrimination and compensation laws.
What You'll Learn
Employee Relations
Employee Engagement
Employee Involvement Strategies
Employee Retention
Organizational Exit
Labor Relations
Union Representation of Employees
Employer Unfair Labor Practices
Union Unfair Labor Practices and Strikes
Collective Bargaining
Maintaining Nonunion Status
Public Sector Labor Relations
Grievance Systems
Employee Discipline Systems
Individual Employment Rights
Workforce Behavior Problems
Risk Management
Safety
Health
Security
Employment Discrimination
Compensation Laws and Regulations
Benefits Laws and Regulations
Who Should Attend
HR Managers
HR Specialists
HR Support Staff
Executives
Line Managers
Supervisors
Recent Graduates
HR Students
Business Students
CEU Seekers
Career Pivoters
Resume Builders
Additional Information
Participants must complete all course material hours to receive Digital Badge.
Full funding for this program is available through Job Training Albuquerque. To see if you qualify or to apply for JTA funding, click here or contact Allison Pendell Jones at CNMI, apendelljones@cnm.edu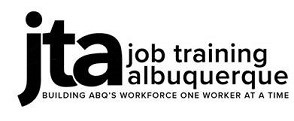 Enroll Now - Select a section to enroll in

This course is offered through Anderson School of Management.
UNM Staff, Faculty and Retirees can use their Tuition Remission benefit on professional development programs.
Required fields are indicated by .