96254
-
Compensation and Benefits
4455221
Course Overview
Gain an understanding of the factors that determine employee compensation systems, including job evaluation and pay rate administration.
You will be able to configure rate and payment structures and understand the economic factors affecting compensation.
You will also learn about incentive compensation, including key elements of executive compensation.
You will gain a foundational knowledge of legally required employee benefits programs, including Social Security, workers compensation, and unemployment, as well as elective benefits, such as pensions, employee services, and paid leave.
You will also study healthcare benefits and the key laws and regulations pertaining to employee benefits programs.
What You'll Learn
Total Rewards: Financial and Non-financial
The Wage-level Decision
Job Evaluation Methods
Job Pricing and Pay Rate Administration
Economic Factors Affecting Compensation
Incentive Compensation Systems
Executive Compensation
Compensation Laws and Regulations
Evaluating Strategy & Program Effectiveness
Employee Benefit Programs
Health Care Benefits
Managing Employee Benefit Programs
Benefits Laws and Regulations
Who Should Attend
HR Managers
HR Specialists
HR Support Staff
Executives
Line Managers
Supervisors
Recent Graduates
HR Students
Business Students
CEU Seekers
Career Pivoters
Resume Builders
Additional Information
Participants must complete all course material hours to receive Digital Badge.
Full funding for this program is available through Job Training Albuquerque. To see if you qualify or to apply for JTA funding, click here or contact Allison Pendell Jones at CNMI, apendelljones@cnm.edu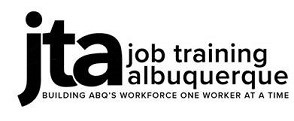 Enroll Now - Select a section to enroll in

This course is offered through Anderson School of Management.
UNM Staff, Faculty and Retirees can use their Tuition Remission benefit on professional development programs.
Required fields are indicated by .