96252
-
HR Leadership
4448530
Course Overview
Gain a fundamental understanding of strategic HR management, the principles of organizational strategy and the structure of the HR function.
Study predictive research and analytics and gain a global perspective in HR

Gain a fundamental understanding of the organization, including study of its environment, design, and development

Learn how organizational culture contributes to the diversity and inclusion of an organization

Make a comprehensive study of leadership and management theories, including the decision-making process

Master the consequences of ethical decision making

Study principles surrounding character development including components of deontology, universalism and how the principles of honesty and integrity play a critical role in an organization
What You'll Learn
Strategic Human Resource Management
Organizational Strategy
HR Control and Evaluation
HR Technology
HR Research and Analytics
Global HR Management
Organizational Environments
Organizational Design and Development
Organizational Culture
Diversity and Inclusion
Change Management
Organizational Development Intervention
Leadership and Management Theories
Decision Making
Consequences of Ethical Decision Making
Principles of Ethical Decision Making
Moral Leadership and Character Development
Ethics
Who Should Attend
HR Managers
HR Specialists
HR Support Staff
Executives
Line Managers
Supervisors
Recent Graduates
HR Students
Business Students
CEU Seekers
Career Pivoters
Resume Builders
Additional Information
Participants must complete all course material hours to receive Digital Badge.
Enroll Now - Select a section to enroll in

This course is offered through Anderson School of Management.
UNM Staff, Faculty and Retirees can use their Tuition Remission benefit on professional development programs.
JTA Funding Opportunity
Full funding for this program is available through Job Training Albuquerque. To see if you qualify or to apply for JTA funding, click here or contact Allison Pendell Jones at CNMI, apendelljones@cnm.edu.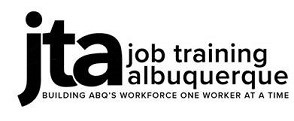 Required fields are indicated by .