96251
-
Facilitating with Finesse
4325710
Course Overview

In today's world, group conversation and collaboration are more important than ever before, and the demands on our time mandate that meetings be as efficient and productive as possible. This requires highly-skilled meeting design and facilitation to maximize the potential of the work that we do together.
Skilled meeting facilitation requires adeptness in three major areas:
Managing the Process
Managing the People
Managing the Information
To facilitate with finesse in today's world, meeting facilitators must be proficient in designing and facilitating meetings regardless of whether those meetings are in-person, online or hybrid. This nine week, 36-hour live online training will include vital tools, techniques, and understandings for designing meetings and facilitating groups (large & small) in-person, online and in a hybrid format. There will be demonstrations and coached practice sessions interspersed throughout the training.
What You'll Learn
• Design meetings that efficiently accomplish the meeting objectives
• Engage meeting participants with a wide variety of techniques
• Create an arena of productive collaboration
• Skillfully manage groups of three to 300
• Harvest the meeting work product into highly usable content to perpetuate productivity after the meeting
Who Should Attend
Leaders in organizations
Board Chairs
Educators
Mediators
Volunteer Coordinators
Current or aspiring professional facilitators
Anyone who works with groups of people
Graduates of this training will be entitled to 3 hours of coaching by Kathleen Oweegon on meeting design and participant management at no additional charge.
Professional co-facilitation by Kathleen Oweegon is also available at an additional charge.
Additional Information
Participants must attend 38 of 40 hours to receive Digital Badge.

This course is offered through Anderson School of Management.
UNM Staff, Faculty and Retirees can use their Tuition Remission benefit on professional development programs.
JTA Funding Opportunity
Full funding for this program is available through Job Training Albuquerque. To see if you qualify or to apply for JTA funding, click here or contact Allison Pendell Jones at CNMI, apendelljones@cnm.edu.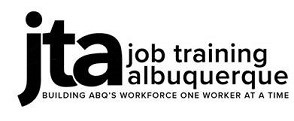 Required fields are indicated by .