61220
-
Data Science Bootcamp
1016427
Delivery Options
Live Online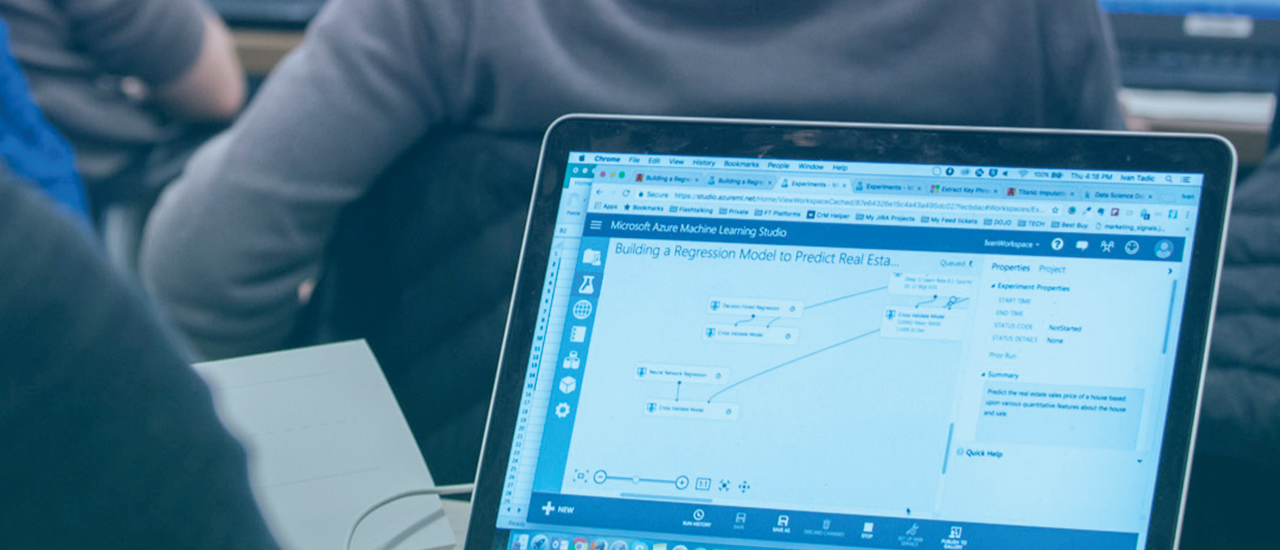 Course Overview
We have partnered with Data Science Dojo to offer a comprehensive bootcamp curriculum that teaches professionals how to extract actionable insights from data. A series of live instructor-led tutorials will teach you the fundamentals of data science and introduce you to the basic functions of R Programming, Amazon and Azure tools for data science and engineering. Our carefully crafted curriculum provides the right mix of theory, hands-on labs, math, science, and engineering.
Data Science Dojo's experienced instructors bring anecdotes from frontlines to solidify learning. Graduates receive invites to alumni-exclusive events, tutorials and networking groups.
What You'll Learn
Introduction to Big Data, Data Science and Predictive Analytics
Data Exploration, Visualization and Feature Engineering
Introduction to Predictive Modeling
Evaluation of Classification Models
Modeling a Real World Predictive Analytics Problem
Click here for full curriculum
Who Should Attend
The program manager who wants to use a predictive model to see if their program is on-time or under-budget
The VP who wants to anticipate the impact of a decision
The marketing manager who wants to forecast whether an ad will be convincing
Anyone wanting to gain knowledge of data science fundamentals
Additional Information
In partnership with:

Prerequisites
You should have interest in data science and data engineering as well as knowledge of at least one programming language. However, many of our attendees come to us with little to no programming experience. Our pre-bootcamp materials will get you where you need to be to hit the ground running.
Enroll Now - Select a section to enroll in
UNM Tuition Remission
UNM Staff, Faculty, and Retirees: This course is Tuition Remission eligible under Professional Development. For more information, visit the UNM Tuition Remission information page.
Required fields are indicated by .