20228
-
The Power of Understanding Your Strengths
1016315
Delivery Options
Live Online
Course Overview
Leverage your personality for success
Your personality is as unique to you as your DNA, yet there are patterns that can be found across all people.
Understanding yourself and others will increase your overall effectiveness at work, home, and in all of your relationships. Learn how to improve your communication with others, convey your ideas effectively, and improve your ability to understand what is important to those who don't share your same style. Course fee includes your personalized NeuroColor personality assessment.
Topics include:
Your optimal workplace
Preferred working environment
What others should know about you
Your contributions to the team and possible misunderstandings
Managing change and conflict
Possible causes of stress & behaviors
Overview of your communication style (and how others view it)
How to communicate with different personality types
Decision-making style and best approach for influencing
What You'll Learn
The basics of how your brain influences your personality
Discover your personality preferences based on brain science, helping you to identify under what circumstances you are highly effective and when you are not - including tips for what to do under stressful circumstances!
How to communicate effectively with those you may have conflict with (and you're not sure why!) and others who are not like you due to difference personality preferences.
Understand how to leverage your unique personality to help you to make better decisions and build quality relationships


Who Should Attend
From leaders to assistants, anyone with a NeuroColor report can improve decision-making and collaboration; enhance communication and understanding; and influence and innovate more effectively. If you understand NeuroColor, you can understand anyone.
Additional Information
The course will consist of five web-based group sessions and one personalized debriefing session, in which Dr. Newell will explain your personalized 22-page NeuroColor report.
There are more than 2500 personality assessments used in business settings in the U.S. today, yet NeuroColor is the first and only personality assessment based on neuroscience. While knowing more about your personality may be interesting, NeuroColor also makes it practical. Start using the information from your report to increase your effectiveness at work.
Enroll Now - Select a section to enroll in
UNM Tuition Remission
UNM Staff, Faculty, and Retirees: This course is Tuition Remission eligible under Professional Development. For more information, visit the UNM Tuition Remission information page.
JTA Funding Opportunity
Full funding for this program is available through Job Training Albuquerque. To see if you qualify or to apply for JTA funding, click here or contact Allison Pendell Jones at CNMI, apendelljones@cnm.edu.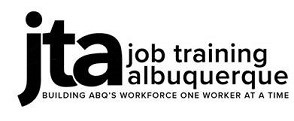 Required fields are indicated by .