20215
-
Leadership Development for New and Emerging Leaders
10438550
Course Overview
Organizations need strong leaders to steer it in the right direction. New and emerging leaders need the necessary foundational skills to enable them to lead their businesses successfully—today and into the future. The Leadership Development program provides essentials skills to new and emerging leaders to ensure their success during their crucial transition. The program includes practical lectures and activities to instill research-based leadership skills allowing participants to practice skills in real-life scenarios. The Leadership Development program incorporates personal assessments, case studies, roleplay scenarios, and leadership-building activities, as well as group debrief opportunities and individual time to reflect. Participants receive a hands-on learning experience, that prepares the individual to face similar challenges in the real world.
Successful organizations understand the benefit of providing their best employees with the opportunity to reach their full potential by investing in their leadership development training. Individuals looking to rise within their organization or seeking new career opportunities will find value in developing their professional skills and demonstrating their ability lead.
For total learning and engaging - this course is structured as a hybrid course. As many work environments have moved to a hybrid structure, it is important for leaders to understand how to lead both in person and virtually.
There are 3 sessions in-person, this allows for instructor facilitation and feedback to improve your skills in real time. It provides one with the opportunity to learn and engage with one another. And it provides the space for networking with others, a crucial part of engagement and leadership.
The course has 1 live-online session which will include how to best lead virtually.
What You'll Learn
Understand your preferences, leadership style, strengths and blind spots in both yourself and others
Learn the importance of emotional intelligence in leadership and decision making
Discover psychological pitfalls in decision making and how you can set yourself up for success
Learn tools and strategies for leveraging your personal strengths and tools for resiliency over the course of your career
Learn from others and network in person!
How to make successful leadership connections virtually.
Virtual meeting best practices and etiquette, setting meeting expectations and what limitations exist virtually.

Who Should Attend
New & emerging leaders within the organization
Those who want to move into a promotion, management or want to learn the skills to lead
Additional Information
Participant must attend 3 of the 4 sessions to receive a certificate of completion.
Enroll Now - Select a section to enroll in
UNM Tuition Remission
UNM Staff, Faculty, and Retirees: This course is Tuition Remission eligible under Professional Development. For more information, visit the UNM Tuition Remission information page.
JTA Funding Opportunity
Full funding for this program is available through Job Training Albuquerque. To see if you qualify or to apply for JTA funding, click here or contact Allison Pendell Jones at CNMI, apendelljones@cnm.edu.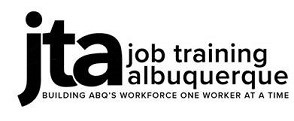 Required fields are indicated by .