96135
-
Court Interpreter (Spanish/English) - Online
1804417
Course Overview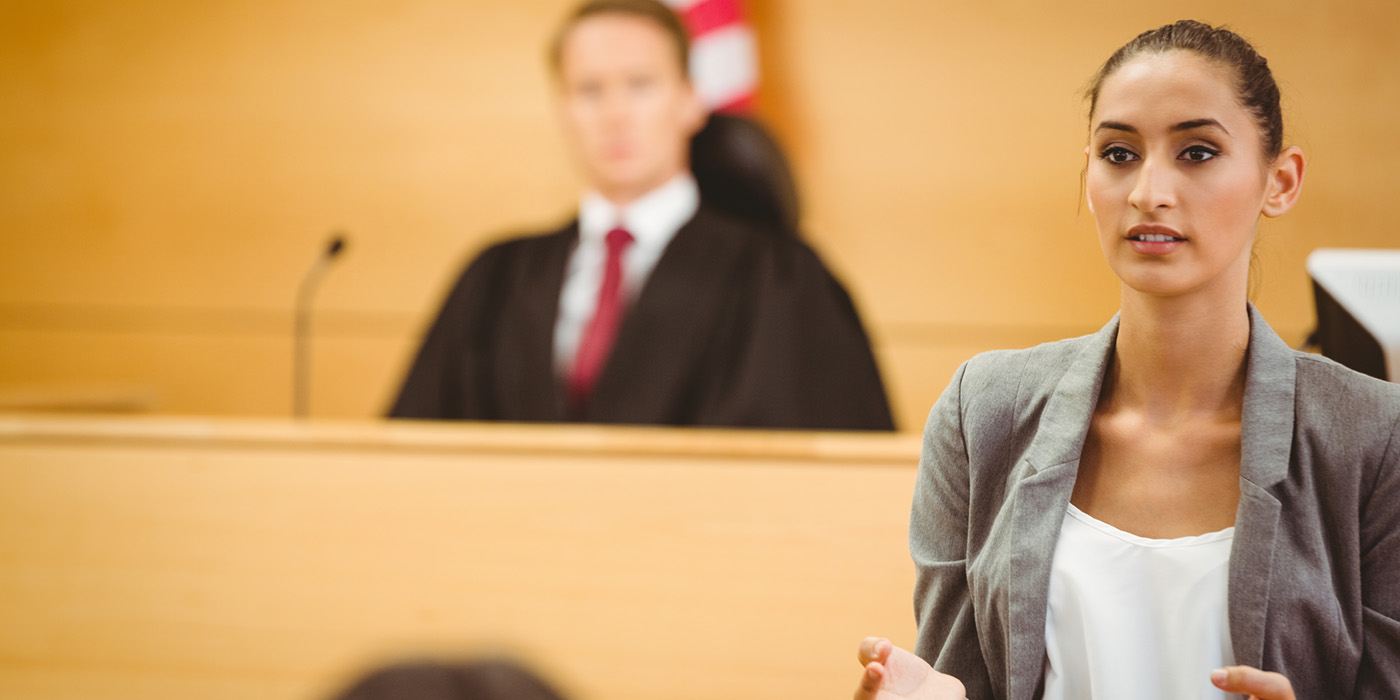 Become a Spanish/English Court Interpreter
Court interpreters provide a vital link between various parties to a court proceeding who may not all speak the same languages. If you want to use your language skills to help ensure fair and equitable court proceedings, this 100% online course will train you for a career as a Spanish/English Court Interpreter. Key topics include legal and technical terminology and court protocols.
Job Outlook for Spanish/English Court Interpreters
According to the US Bureau of Labor Statistics, jobs for qualified interpreters and translators are expected to grow by 20% between now and 2029. This is much faster than the expected growth for the overall job market.
The BLS reports that interpreters and translators make, on average, $51,830 per year. This rate can increase for those who excel in areas that require specialized terminology and practices, such as the legal field.
What You'll Learn
Learn best interpreting techniques – simultaneous, consecutive and sight translation
Understand criminal and civil terminology in both Spanish and English and the corresponding transfer into the opposite language
Develop an understanding of drug, firearm, fingerprint and gang terminology, colloquialisms and slangs, juvenile court terminology, and children's court terminology
Master the necessary material to sit in a State Spanish Court Interpreter examination
Grasp courtroom protocol and ethics of the court interpreter
How to Enroll
This course is offered in partnership with Ed2Go Online Education.
WHAT DO SPANISH/ENGLISH COURT INTERPRETERS DO?
Interpreters facilitate legal communication between Spanish and English speakers. They ensure clear and correct understandings of legal passages, testimony, arguments and other legal proceedings.
WHAT LEVEL OF LANGUAGE FLUENCY IS REQUIRED FOR SPANISH/ENGLISH COURT INTERPRETERS?
In order to guarantee confidence in their services, Spanish/English interpreters must be fully fluent in both languages. In addition, they must be able to interpret dialogue quickly and accurately as it flows in the sometimes-heated legal environment. This course includes an interactive lab that trains you to interpret court cases as if they were taking place in a real court.


This course is offered in partnership with Ed2Go Online Education. UNM Staff and Faculty: This course is UNM Tuition Remission Eligible. To register using tuition remission, download and complete the UNM Tuition Remission Form and email it to ceregistration@unm.edu
Required fields are indicated by .