96098
-
Certified Digital Marketing Fundamental - Online
1804261
Course Overview
For experienced digital marketers, certification as a Digital Marketing Professional indicates a high level of expertise across all digital marketing domains. The Online Marketing Certified Professional (OMCP) certification helps experienced marketing professionals stand out with top-tier employers, clients, and project teams. In this 100% online course you will gain skills and knowledge that combine with your experience to make you eligible to sit for the OCMP exam. Enrollment includes a voucher to cover exam fees.
What You'll Learn
Get a holistic view of digital marketing functions by getting an in-depth knowledge of functions like paid marketing, social media marketing, inbound marketing, and web analytics.
Plan, manage, and execute integrated multichannel marketing campaigns.
Learn how all digital marketing disciplines work together and how to optimize them as integrated marketing campaigns.
Students who earn the OMCP certification:
Stand out to employers and clients as having verified digital marketing skills, education, and experience
Are in demand as specialists, leaders, and accredited instructors
Earn between 16-26% more than non-certified digital marketers
Operate more effectively as a marketing professional, sharing common language and generally accepted practices across multiple disciplines and in at least two specialty disciplines
Job Outlook for Certified Digital Marketing Professionals
The US Bureau of Labor Statistics (BLS) forecasts a 10% increase in the demand for Marketing Managers between now and 2030, slightly faster than the overall rate of growth in all jobs. The BLS anticipates strong prospects for professionals who can use digital tools to enhance marketing strategies and improve results using the web, digital media, and emerging technological tools such as live chats.
According to Salary.com, Digital Marketing Managers in the US earn between $94,246 and $129,966 per year, with an average of $109,410. The site notes that experience and certifications tend to influence incomes, especially at the top of the range.
WHAT ARE THE REQUIREMENTS FOR OCMP CERTIFICATION?
In addition to earning a passing score on the OCMP Exam Series, Certified Digital Marketing Professionals must verify 5,000 hours of experience in a marketing position, which may include traditional marketing. Applicants who complete an approved digital marketing course need to have 1,000 hours of experience.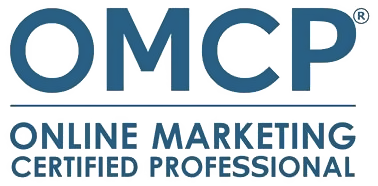 This course is offered in partnership with Ed2Go Online Education. UNM Staff and Faculty: This course is UNM Tuition Remission Eligible. To register using tuition remission, download and complete the UNM Tuition Remission Form and email it to ceregistration@unm.edu
Required fields are indicated by .