96060
-
Executive Housekeeper - Online
1804185
Course Overview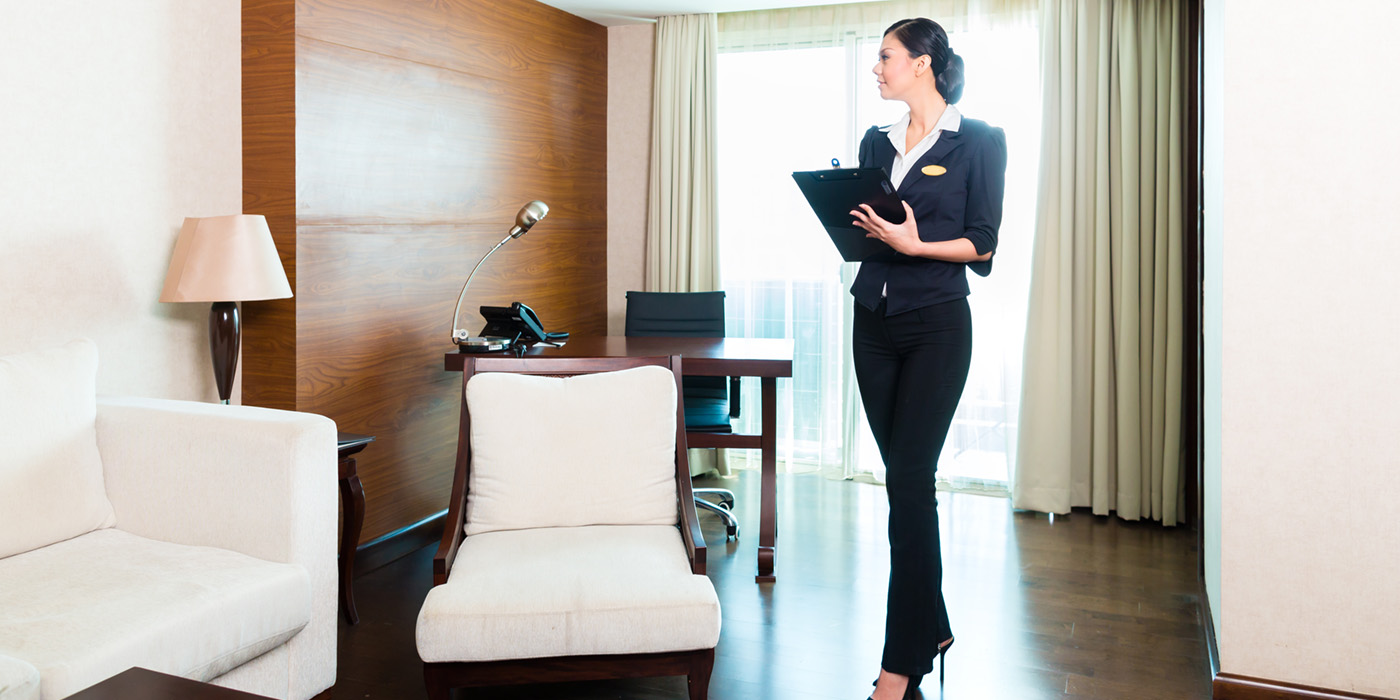 Executive housekeepers are in charge of directing and managing the cleaning activities of a facility such as a hotel or resort, hospital, corporate office or an executive residence. They are responsible to oversee cleaning staff, ensure sanitation and safety procedures and manage budgets and inventories for supplies and equipment. This 100% online course will prepare you to work at the highest level of housekeeping. It will challenge you to refine your skills in housekeeping, product use, organization, laundry, entertaining and handling events at a home or commercial facility.
Job Outlook for Executive Housekeepers
The US Bureau of Labor Statistics (BLS) expects 7% growth in job demand for Supervisors of Housekeeping and Janitorial Workers between now and 2028. This is faster than average growth for all jobs. The BLS notes that the need for safety and sanitation in facilities management is a driving factor in this growth.
According to PayScale.com, executive housekeepers earn $40,633 per year, on average. Salaries for early-career executive housekeepers range from $27-56,000 per year, with an average of $38,218 during the first 1-4 years of their careers.
WHAT ARE THE JOB ACTIVITIES OF AN EXECUTIVE HOUSEKEEPER?
In most cases, Executive Housekeeper is a management position, so it requires knowledge of staff supervision practices such as scheduling, quality control and inspection. Executive Housekeepers are often in charge of purchasing supplies, linens and cleaning equipment. And because they interact with facility managers and organizational leaders, Executive Housekeepers need excellent, high-level communication and presentation skills.
What You'll Learn
Improve necessary skills to work at the highest level of housekeeping necessary to be considered a head or executive housekeeper
The role of an Executive Housekeeper
Communication & Administrative Skills
Detailed level of housekeeping training
Advanced laundry skills and techniques
Advanced organizational skills
Advanced skills for entertaining guests
Household maintenance schedules
Staff management


This course is offered in partnership with Ed2Go Online Education. UNM Staff and Faculty: This course is UNM Tuition Remission Eligible. To register using tuition remission, download and complete the UNM Tuition Remission Form and email it to ceregistration@unm.edu
Required fields are indicated by .