96048
-
Certified Pharmaceutical Sales Representative - Online
1804161
Course Overview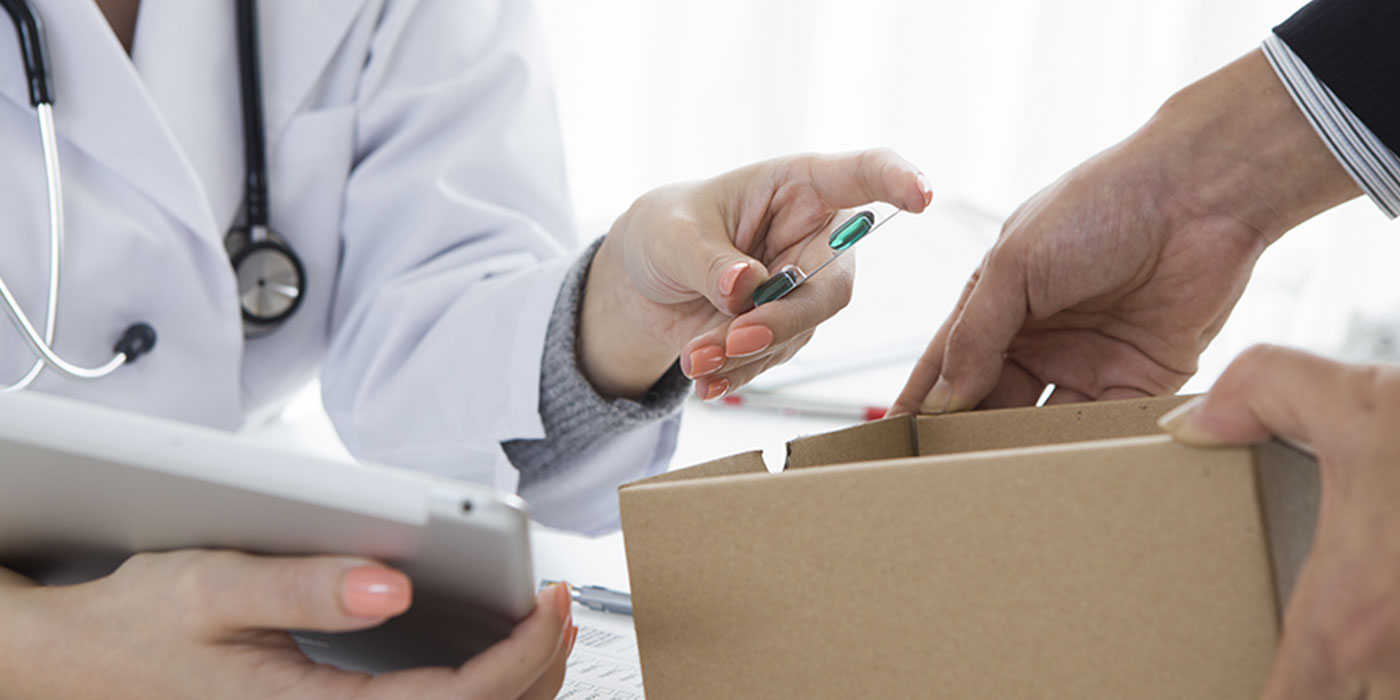 Become a Pharmaceutical Sales Representative
Pharmaceutical sales representatives form an important link between pharmaceutical suppliers and their physician or healthcare provider customers. Professional, well-informed sales representatives act as important information resources for the healthcare industry and most importantly, its patients. This 100% online course will teach you the anatomy and physiology, pharmacology, medical terminology, ethics, and pharmaceutical industry practices required for Pharmaceutical Representative Certification (PRC).
Job Outlook for Pharmaceutical Sales Representatives
Industry experts have found that an aging population, emerging treatment methods, and technology advances mean strong career prospects for well-qualified sales reps.
PayScale.com sets the average compensation package for entry-level representatives at $51,297 but also notes a significant upside for bonus compensation and long term growth.
According to MedReps, total compensation for an experienced pharmaceutical sales reps can be up to $149,544 per year, with an average base of $92,698 and bonus.
What You'll Learn
Be fully prepared for the Pharmaceutical Representative Certification (PRC) exam
Learn medical terminology to communicate with medical professionals
Know FDA laws and regulations related to pharmaceutical industry marketing
Understand pharmacoeconomic and pharmacology science concepts and principles
Learn the anatomical and physiological effects of drugs
Learn ways to prevent fraud and abuse of prescription drugs
Understand professional ethics related to various medicines, including opioids
Capably analyze peer-reviewed literature
Enhance communication skills for an effective sales representative in a professional environment
How to Enroll
This course is offered in partnership with Ed2Go Online Education.
WHAT DO PHARMACEUTICAL SALES REPRESENTATIVE JOBS INVOLVE?
Pharmaceutical sales representatives generally call on health care professionals and facilities to share information about their company's products, devices or services. Their clients may include physicians, health group purchasing professionals or other members of the healthcare community. Pharmaceutical sales are largely handled in person, so the sales representative has significant, direct interactions with health care providers.
HOW MUCH SCIENCE IS REQUIRED TO BE CERTIFIED AS A PHARMACEUTICAL SALES REPRESENTATIVE?
Pharmaceutical compounds are based in chemistry, biology, and human anatomy. Substantial knowledge in these fields is required to enter the pharmaceutical industry and to support the medical professionals a sales representative will encounter every day.


This course is offered in partnership with Ed2Go Online Education. UNM Staff and Faculty: This course is UNM Tuition Remission Eligible. To register using tuition remission, download and complete the UNM Tuition Remission Form and email it to ceregistration@unm.edu
Required fields are indicated by .