96028
-
Administrative Dental Assistant - Online
1804121
Course Overview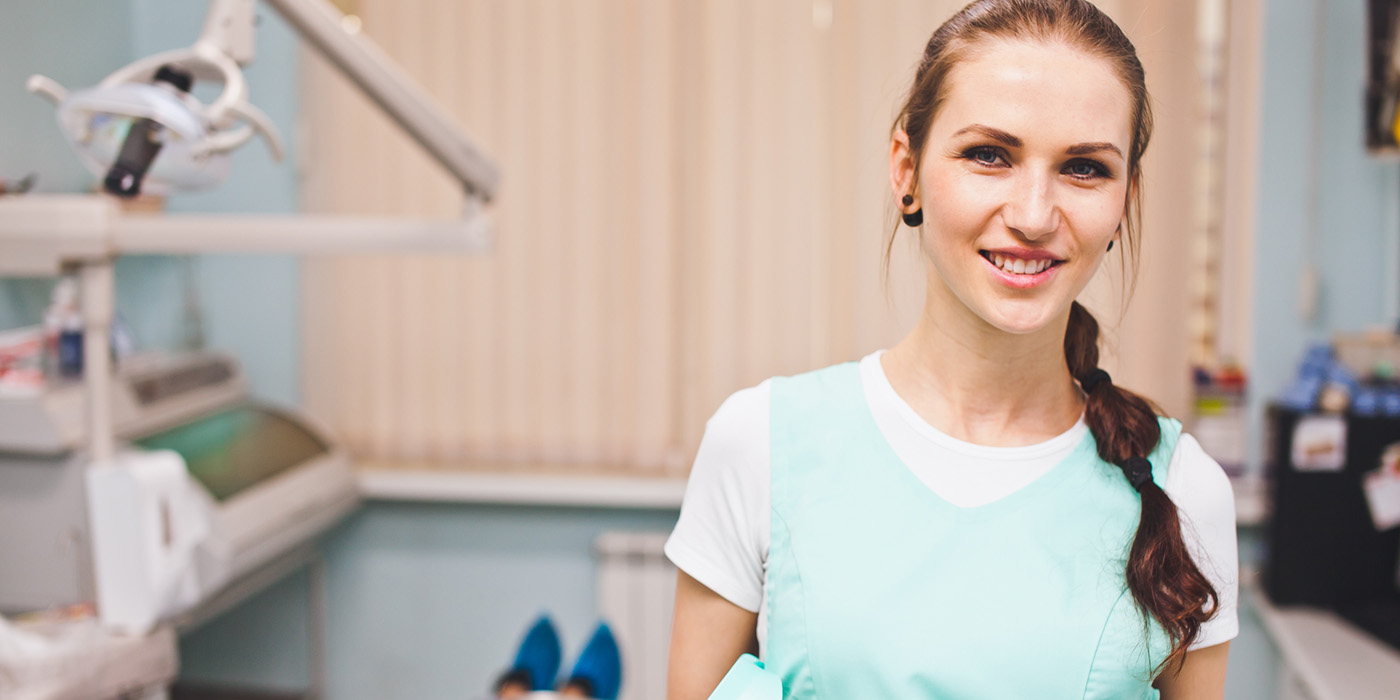 Become a Dental Administrative Assistant Administrative Dental Assistants support patients and staff members in dental offices and clinics. Their work blends patient care with administrative duties to help make dental care as comfortable and smooth as possible. This 100% online course prepares you with the knowledge and skill to enter the dental assisting field as an entry-level Administrative Dental Assistant.
Job Outlook for Administrative Dental Assistant
The US Bureau of Labor Statistics (BLS) expects job demand for dental assistants to grow by 7% between now and 2029. That is faster than the anticipated growth rate for all jobs.
The BLS states that dental assistants make $19.27 per hour or $40,080 per year, on average. According to PayScale.com, top Administrative Dental Assistants earn $20.41 per hour, plus bonuses.
What You'll Learn
Foundational skills for dental office administration, such as communication
Basic industry knowledge, including dental terminology and diseases
Scheduling patients using common industry software
Obtaining health histories and maintaining patient records
Mastering recall systems • Bookkeeping and billing practices
Completing dental insurance claim forms
CDT (current dental terminology) coding
How to Enroll
This course is offered in partnership with Ed2Go Online Education.
WHAT DOES AN ADMINISTRATIVE DENTAL ASSISTANT DO?
Administrative Dental Assistants work directly with patients and dental care teams in a dental office or clinical setting. They help organize and manage the office procedures, take patient histories, stock supplies and instruments and communicate with patients and their families. They may schedule appointments, handle billing and coding and manage insurance reimbursement claims.
ARE ADMINISTRATIVE DENTAL ASSISTANTS LICENSED?
Most Administrative Dental Assistant jobs require a high school diploma but not a degree. However, requirements can vary by employer and by state. Please check with your state to learn its requirements for Administrative Dental Assistants.


This course is offered in partnership with Ed2Go Online Education. UNM Staff and Faculty: This course is UNM Tuition Remission Eligible. To register using tuition remission, download and complete the UNM Tuition Remission Form and email it to ceregistration@unm.edu
Required fields are indicated by .