96021
-
220-Hour Advanced TEFL Certification - Online
1804107
Course Overview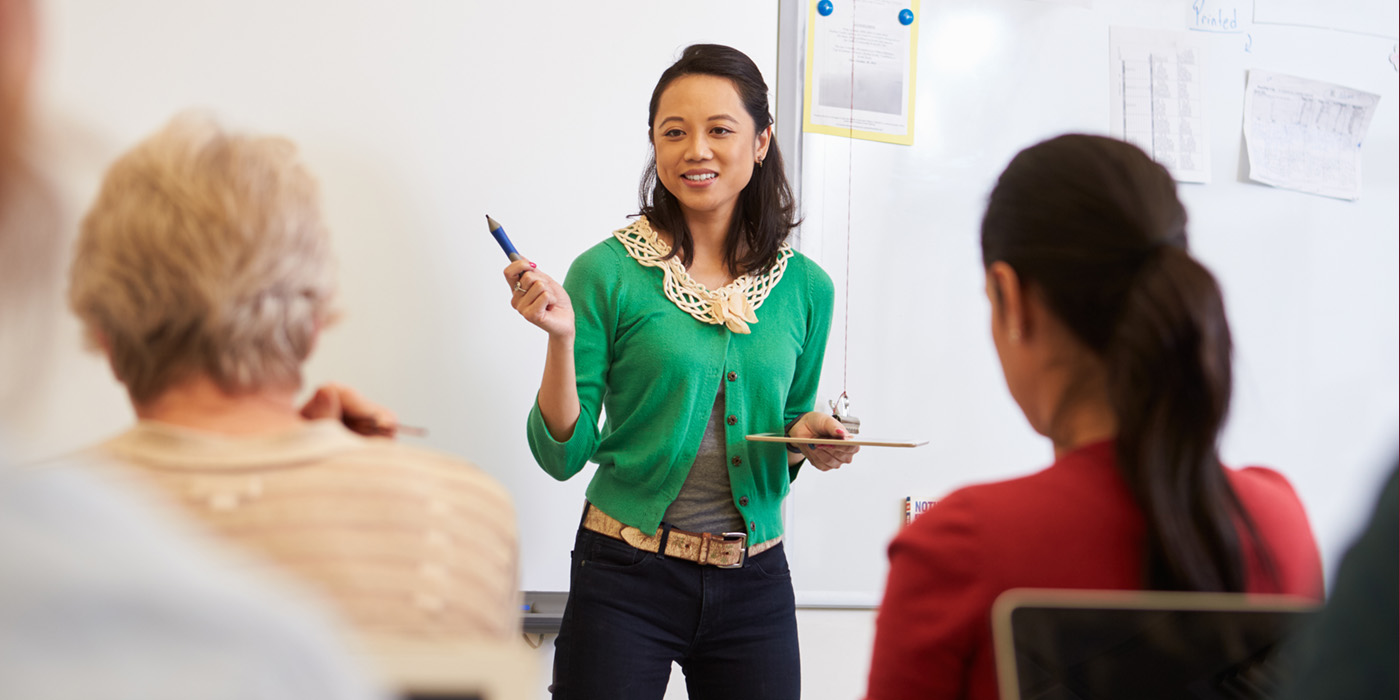 Globally, there's always a need for Teaching English as a Foreign Language (TEFL) instructors. This 100% course will train you to become a TEFL instructor. Upon successful course completion, you will receive a 220-Hour Advanced TEFL Certificate.
WHAT DOES A TEFL INSTRUCTOR DO?
A teaching English as a foreign language, or TEFL, instructor's primary purpose is to teach English to non-English speakers in foreign countries. Typical responsibilities include planning, preparing and delivering lessons and helping students improve their English listening, speaking, reading and writing skills.
What You'll Learn
Take and pass the ETS ParaPro Praxis Assessment exam
Understand the roles and responsibilities of paraprofessional educators
Identify benchmarks of development for children and adolescents
Gain classroom management strategies, instructional control, and positive behavior supports
Identify characteristics and intervention strategies for students with various disabilities


This course is offered in partnership with Ed2Go Online Education. UNM Staff and Faculty: This course is UNM Tuition Remission Eligible. To register using tuition remission, download and complete the UNM Tuition Remission Form and email it to ceregistration@unm.edu
Required fields are indicated by .