38005
-
EKG Technician - Online
1268039
Course Overview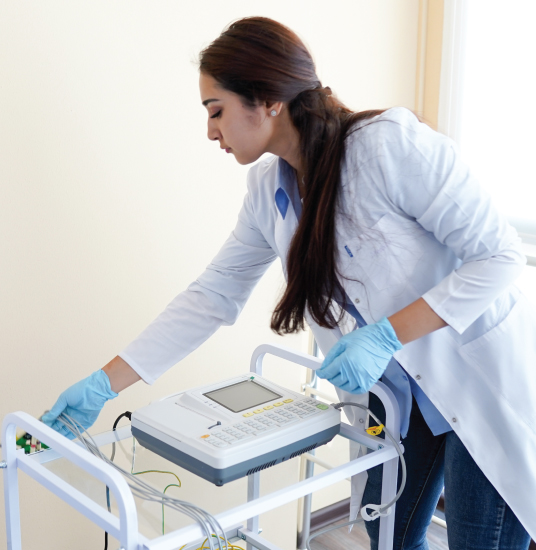 EKG technicians are in demand! EKG technicians work in physician's offices, hospitals, clinics, and other healthcare facilities and organizations. EKG technicians also work for insurance companies to provide data for health and life insurance policies. Similar to other growing healthcare professions, the demand for EKG technicians is expected to continue to grow substantially.
This EKG Technician Program prepares students to perform EKG. This course will include information on anatomy and physiology of the heart, medical disease processes, medical terminology, medical ethics, legal aspects of patient contact, electrocardiography and stress testing. This Program prepares students to function as EKG technicians. Course comes with exam voucher for the EKG Tech national certification exam (CET), NWCA and NHA.
This is a self-paced online course, it is 375 hours with 6 month access.
What You'll Learn
This EKG Technician program prepares students to function as EKG technicians. This course covers the following key areas and topics:
Detailed anatomy and physiology of the heart
Medical disease processes and terminology
Medical ethics and legal aspects of patient contact
Electrocardiography and echocardiography
An introduction to the components, function, and proper use of the EKG machine
The normal anatomy of the chest wall for proper lead placement 12-lead placement and other practices
Additional Information
The program is offered in partnership with Health Ed Today.

Prerequisites
EKG Technicians should have or be pursuing a high school diploma or GED.
Enroll Now - Select a section to enroll in
Required fields are indicated by .