38205
-
Clinical Laboratory Assistant/Phlebotomy for ASCP Certification
1016373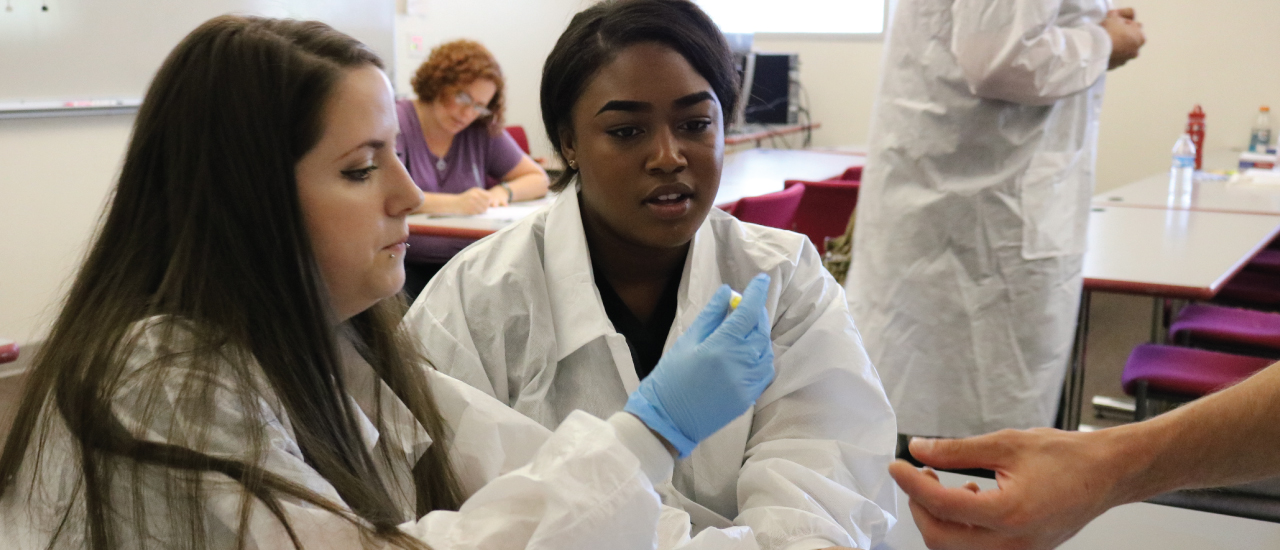 Course Overview
Nine-week Phlebotomy Certification Program
Are you looking for a career in healthcare or need clinical medical experience? Have you thought about becoming a phlebotomist? As a phlebotomist, you are responsible for drawing blood from patients and delivering this blood to local laboratories for testing and while getting to meet and interact with new people on a day-to-day basis.
97% of graduates go on to work in a medical lab immediately after graduation.
In addition to clinicians, nurses and patient support personnel, the medical laboratory serves a vital role in the healthcare system, providing clinicians with excellent diagnostic tests. Specimens must first be collected and assessed for quality before being analyzed by the clinical laboratory; this is the essential role of the Clinical Laboratory Assistant/ Phlebotomist.
CLA/Phlebotomy Application
CLA/Phlebotomy Program – what tuition includes and other costs
What You'll Learn
Learn best-practices and industry standards used in the medical laboratory
Become comfortable with medical terminology and the science of venipuncture, or drawing blood samples
Receive hands-on training on how to first draw blood from an artificial arm and then from fellow students
Draw blood from actual patients in a local clinical laboratory where you will experience the real world of a Phlebotomist/CLA
Have the opportunity to display your acquired skills for potential employment in your clinical lab placement
Who Should Attend
Individuals seeking immediate employment as a Clinical Lab Assistant or Phlebotomist
Those interested in pursuing a career in the medical field or looking for experience in a clinical setting
Additional Information
Schedule Overview: Class 6 weeks, Mon-Fri: Theory 2pm - 3:30pm (live online and some in-person), (break 1hr)/ In-Person Lab 4:30pm-6:30pm.
(Self-paced sessions is a place holder for exams, taken by date due in syllabus.) Followed by Clinicals: 2.5 weeks, Mon-Fri 7am-3pm, 40hr/per week.
-An evening clinical schedule is available, please send your request. Clinical placement outside of Albuquerque (in NM) is available, request prior to start of course.

Apply and Register at least 2 weeks before the start date.
-This allows us to plan for class enrollment and order books & supplies in a timely manner.
Prerequisites
No previous medical experience is required. Participants must be 18 or older with the minimal education being a high school diploma or GED. Background Check/Clearance must be given from Dept of Health Caregiver Criminal History Background Screening (CCHBS). All immunizations need to be up-to-date prior to clinical rotations in the laboratory.
Dress code, background checks, and immunization requirements will be covered in the first two weeks of class.
JTA Funding Opportunity
Full funding for this program is available through Job Training Albuquerque. To see if you qualify or to apply for JTA funding, click here or contact Allison Pendell Jones at CNMI, apendelljones@cnm.edu.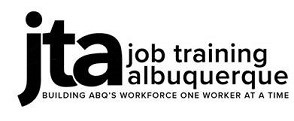 Required fields are indicated by .