38205
-
Clinical Laboratory Assistant/Phlebotomy for ASCP Certification
1016373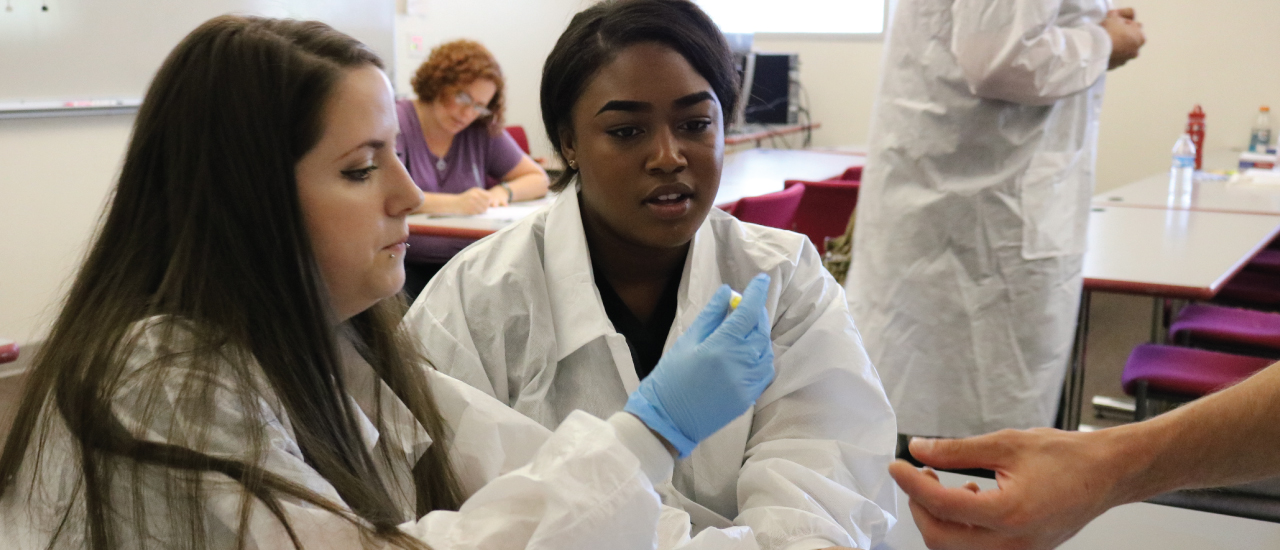 What You'll Learn
Learn best-practices and industry standards used in the medical laboratory
Become comfortable with medical terminology and the science of venipuncture, or drawing blood samples
Receive hands-on training on how to first draw blood from an artificial arm and then from fellow students
Draw blood from actual patients in a local clinical laboratory where you will experience the real world of a phlebotomist/CLA
Have the opportunity to display your acquired skills for potential employment
Who Should Attend
Individuals seeking immediate employment as a Phlebotomist
Those interested in pursuing a career in the medical field or looking for experience in a clinical setting
Additional Information
45 Sessions Classroom and lab hours for the first 6 weeks of class are M-Th from 2pm to 6:30pm with a 30-minute break, for a total of 120 hours. Clinical hours for the last 3 weeks (M-F 8am-4pm) are 34 hours per week for a total of 100 hours. If you need an evening schedule for clinicals, we can work with you.
Please Apply and Register 2 weeks before the start date. This allows us to plan for class enrollment and to order books and supplies in a timely manner
Prerequisites
No previous medical experience is required. Participants must be 18 or older with the minimal education being a high school diploma or GED. Participants are required to take WorkKeys workplace assessments in reading and math. WorkKeys may be waived with a post-secondary degree. Clearance must be given from Caregiver Criminal History Background Screening (CCHBS). All immunizations need to be up-to-date prior to clinical rotations in the laboratory.
Enroll Now - Select a section to enroll in
Required fields are indicated by .