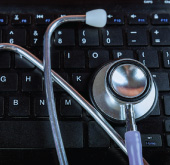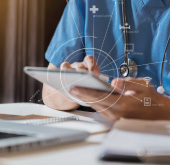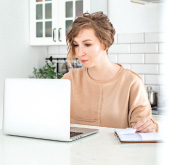 Start a Flexible and Sustainable Career in Healthcare
The certificate in Administrative Medical Coding and Billing Specialist includes the basic, intermediate, and advanced levels to prepare you for the national certification AAPC CPC (Certified Professional Coder) exam. This in person program takes about six months to complete and can be started in the fall or spring. All books are included in tuition. Medical coders and billers work for health care providers locally or nationally and have the opportunity to work remotely from home. It is an exciting career field that is growing. One of those essential jobs is the role of medical coder and biller.
These professionals help pave the way for clear communication between healthcare providers and payers, and they help ensure that medical services are reimbursed in a timely fashion.
In their everyday work, medical coders help to secure payer reimbursement, regulatory compliance, and continuity of patient care — all of which are of utmost importance in the business of healthcare. And as vital as patient outcome and revenue cycle integrity are, the work of medical coders has far-reaching effects, contributing to global initiatives that include:
Tracking public health conditions
Improving data for epidemiological research
Measuring outcomes and care provided to patients
Determining which healthcare services are medically necessary
Who Should Attend
Those who are interested in working as a medical coder and biller in physicians' offices, clinics, hospitals, insurance companies, large coding outsourcing companies and other healthcare facilities
Anyone interested in working remotely from home