21052
-
Lean Principles
1015315
Course Overview
Are you the person who asks, "Is there a better way to do this?" Are you the person who refuses to accept "because that's the way we've always done it?"
If this describes you, consider enrolling in Lean Principles. It doesn't matter if you work in healthcare, manufacturing, or another industry. Lean Process improvement will help you remove waste, streamline procedures, and increases your productivity.
Instructor, Randy Simons is a Six Sigma Black Belt and trainer who uses Lean Principles daily. Under his guidance, you'll learn to improve processes using lean principles. When you eliminate waste, you spend more time doing things that make a difference.
Enroll, and take the first step towards becoming a Lean Master.
6 modules:
Introduction to Lean/House of Lean
Waste Identification and Elimination
Process Mapping Techniques
Process Mapping Techniques Pt.2
Problem Solving & 5S
Lean Leadership & Wrap up
Operating in today's business climate can be challenging. We are expected to do more with fewer resources while customer expectations continue to rise. That is where the principles of Lean can help. Lean is about a new way of thinking, a new way of solving problems, and a new way of leading.

Combined with a continuous improvement process, the principles of Lean management will help your organization stay ahead of the competition in a constantly changing marketplace and enable you to work smarter.
What You'll Learn
Free your organization from wasteful processes
Streamline your personal workflow and increase your efficiency
Solve a current, work-related problem with Lean principles
Identify opportunities to improve work processes
Sustain improvement gains
Who Should Attend
Applicable across all industries and organizations
A manager responsible for overseeing operations of any kind
Small businesses and startups looking to create efficiencies in order to reduce operation costs
Individuals who want to learn the fundamentals of continuous improvement
Project Managers, Operation Managers, Project Team Participants, Business Analysts, and Technical Specialists
UNM Tuition Remission
UNM Staff, Faculty, and Retirees: This course is Tuition Remission eligible under Professional Development. For more information, visit the UNM Tuition Remission information page.
JTA Funding Opportunity
Full funding for this program is available through Job Training Albuquerque. To see if you qualify or to apply for JTA funding, click here or contact Allison Pendell Jones at CNMI, apendelljones@cnm.edu.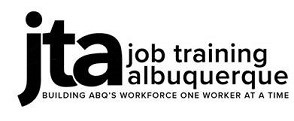 Required fields are indicated by .